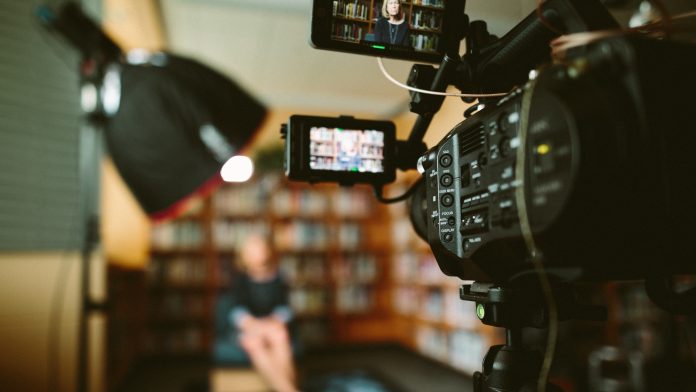 On January 15, 2020, "Deepvessel®" obtained the first registration certificate of three types of artificial intelligence medical devices of the National Drug Administration (NMPA), and was approved for clinical application!
As the world's first coronary non-invasive functional evaluation product based on deep neural networks, "Deepvessel®" is the first artificial intelligence medical product to enter the NMPA innovative medical device approval green channel. At present, no domestic product of the same variety is registered and listed, and only one international product of the same variety is listed in the United States. Compared with similar foreign products, various performance indexes of Deepvessel® are at the international leading level.
Product Excellence Leading the World
Cardiovascular disease is the number one killer of human health. The number of domestic patients is close to 300 million, which seriously endangers the lives and health of the people. Clinical imaging is commonly used to diagnose cardiovascular disease by observing the degree of stenosis of coronary blood vessels. However, more and more clinical research results show that the degree of vascular stenosis cannot directly reflect the severity of the disease, and the assessment of the blood supply function of the blood vessels is the key to evaluate the degree of myocardial ischemia.
At present, vascular functional assessment is often performed clinically through invasive pressure guidewires. The main problem is that guidewires are expensive and patients need to undergo interventional procedures, which has affected the large-scale application and popularity of vascular functional evaluation. In order to solve this problem, Keya Medical brings together 20 doctors who returned to the United States and nearly one hundred domestic first-class scientific researchers, combined with the nation's top cardiovascular disease experts and hospitals, and applied world-leading deep learning algorithms and medical image analysis algorithms to jointly Developed "Coronary Blood Flow Reserve Fraction Calculation Software" (brand name: "Deepvessel®"). This system utilizes deep learning algorithms to realize the technical innovation of non-invasive coronary function assessment based on medical image data, avoiding unnecessary coronary angiography examinations and using pressure guide wires. It is the world's first completely artificial intelligence-based deep nerve Noninvasive Coronary Functional Evaluation Products for the Web.
As the first domestic artificial intelligence medical device product approved with NMPA Class III certification, various technical performance indicators of Deepvessel® have reached the world-leading level. The results of a prospective multi-center clinical trial hosted by Professor Zhou Yujie of Beijing Anzhen Hospital affiliated to Capital Medical University show that the accuracy, key indicators, calculation speed, and output time of Deepvessel® are ahead of similar foreign products. Compared with similar foreign products, the time is directly reduced from 3-8 hours to less than 10 minutes. This product has obtained EU CE international certification in 2018, and has successfully landed in more than ten overseas countries including Europe and Southeast Asia.
It is reported that Keya Medical has completed several hundred million yuan in financing, of which A round was led by Yahui Capital.
Technological innovation
Since 2015, the State Council, the National Development and Reform Commission and other departments have successively issued a number of policy documents covering various areas of artificial intelligence penetration: in May 2016, the National Development and Reform Commission, the Ministry of Finance, and the Ministry of Industry and Information Technology jointly issued the "Internet +" artificial intelligence three-year action "Implementation Plan"; the 2017 "New Generation Artificial Intelligence Development Plan" depicts the blueprint for the development of new generation artificial intelligence; in 2018, the 13th National People's Congress issued a "Government Work Report", and artificial intelligence was written again. The release of several favorable policies has further promoted the deep integration of the new generation of artificial intelligence research and development applications with the industry. Artificial intelligence has become an important development strategy in China.
Deepvessel® uses its self-developed DeepVessel and DeepFFR deep learning algorithms to use coronary computer tomography (CTA) for non-invasive functional analysis (CT-FFR), cutting the application of artificial intelligence technology into the clinical coronary heart disease diagnosis and treatment process Thus, the level of diagnosis and treatment of coronary heart disease in medical institutions in China has been effectively improved, and the technological innovation in the medical field has been truly realized. The successful research and development of Deepvessel® is in line with China's artificial intelligence development strategy and overall plan, and has played a good demonstration effect in the application of artificial intelligence technology in precision medicine.
Landing of science and technology
According to the "Report on Cardiovascular Diseases in China", the prevalence and mortality of cardiovascular disease in China have continued to rise, and the current number of patients is 290 million, which has brought severe challenges to China's public health and health cause.
The successful development and approval of Deepvessel® for clinical use will provide a new non-invasive method for functional ischemia assessment in people with suspected coronary heart disease. Deepvessel® is non-invasive, accurate, convenient, and efficient. It can avoid unnecessary coronary angiography and interventional treatment, reduce surgical pain and risk, and can be used for early diagnosis of coronary heart disease, making tens of millions of coronary heart disease and suspected coronary disease in China. People with heart disease benefit. At the national and social level, this technology can significantly reduce the cost of angiography, pressure guidewires and subsequent interventional treatments, which can save national medical insurance expenditures, and has significant economic and social value.