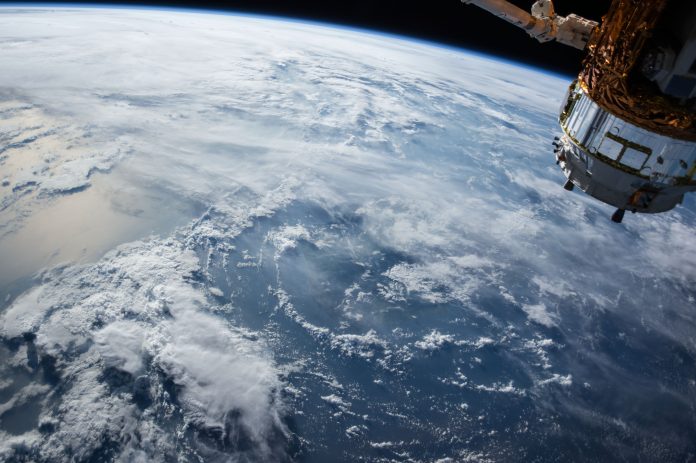 Recently, BORAYER has completed a series B financing of tens of millions of yuan, which was exclusively invested by Yuansheng Venture Capital. WinX Capital is the exclusive financial advisor for this round of financing.
BORAYER was established in 2017 with a mission to transform tissue regeneration into reality. It is committed to the development and production of wound repair biomaterials, and provides a series of high-end consumables such as rapid hemostasis, wound repair, and guided tissue regeneration for clinical medicine. .
Since the beginning of the 21st century, China's medical biomaterial industry has shifted from a high-speed development stage. According to statistics, the annual sales of biomedical materials in China has exceeded 100 billion yuan. It is conservatively estimated that within ten years, China is expected to become the world's second largest market for biomedical materials. From a global perspective, the overall development of the biomedical material industry in developed countries and regions such as Europe and the United States is early, and the demand for product upgrades is the main requirement. The technical level and quality of the products are relatively high, and the market size is large and the growth is stable; In emerging markets represented by China, the demand for product popularization and the need for upgrading coexist, and the overall market is growing faster. However, China's biomedical materials industry has a weak foundation for development, and high-end products still mainly rely on imports. In the segment of wound repair, the market is dominated by giants such as Johnson & Johnson, Braun, and Stryker.
BORAYER's founding team, with Tsinghua University's master's and doctoral degrees as its core, has spanned multiple disciplines such as biomaterials, chemistry, and clinical medicine, focusing on the development of "exclusive domestic and international first-class" wound repair products. At present, the company has established multiple polymer biomaterial technology platforms such as starch and its derivatives, biological polysaccharides, protein compounds, polyurethane compounds, polyethylene glycol (PEG) and its derivatives. Continued research and development on the basis of multiple technology platforms, forming a relatively complete wound repair product line and a newer generation of biological hemostasis materials, etc., and there are more than ten products in reserve, mostly for single-product market sizes of more than 2 billion yuan Value of surgical consumables, several of which have completed animal experiments, entered China NMPA, EU CE and the US FDA registration application stage.
The founder and CEO of BORAYER stated that the new generation of biomedical materials requires multiple underlying platform technology support, rather than a simple combination of technologies on the surface. The BORAYER R & D team has accumulated rich experience in the modification and modification of materials at the molecular level. Better address clinical pain points. At present, the company has obtained 7 registration certificates for various medical device products, and is actively promoting various pre-market work. The financing will effectively promote the clinical research and registration process of core products and accelerate the distribution of sales channels.
Yuan Jie, Partner of Yuansheng Venture Capital, said: "BORAYER has built multiple biomaterial technology platforms and established a complete R & D system, forming extremely deep technical barriers, and can guarantee the launch of 5-10 three types of medical devices every year. Product development and listing. Chinese companies represented by BORAYER in the field of biomaterials have been at the forefront of global innovation. We are optimistic about this solid team of technical expertise from Tsinghua University and hope to continue to help BORAYER become a great medical innovation enterprise!"
>>>>
About BORAYER
BORAYER (BORAYER) was created by the Tsinghua team. With the mission of turning tissue regeneration into reality, it focuses on the development and production of biomedical materials and is committed to becoming a leader in the field of biomedical materials.
At present, the company has established a number of leading polymer biomaterial technology platforms, including starch and its derivatives, biological polysaccharides, protein extracts, polyurethane compounds, PEG and its derivatives, etc., to provide rapid hemostasis and wound healing for clinical medicine. A series of high-end medical consumables such as repairing and guiding tissue regeneration, the product technology level is in the leading position in the industry.
The company is equipped with 5,000 square meters of biological materials laboratory, polymer laboratory, cell culture room, animal laboratory and 10,000-level clean workshop. At the same time, it has established strategic cooperative relations with universities such as Tsinghua University, Huazhong University of Science and Technology, and China-Japan Friendship Hospital, Beijing University Third Hospital, Tsinghua Chang Gung Hospital and other well-known top three clinical institutions have established close academic links and built a comprehensive R & D ecosystem.
The company has a complete biomaterial industrialization system, and is a platform-based innovative enterprise with product development, production, registration, and sales capabilities. Applied for more than 30 patents, more than 20 patent authorizations, undertook more than 10 national and local scientific research projects, and obtained 7 medical device registration certificates. It has the nation's most complete wound repair product line, including surgical hemostatic materials, surgical adhesives Agents, biogels, wound repair supplies, etc .; there are more than 10 products in reserve, mostly domestic exclusive, international first-class, high-value surgical supplies with a single product market size of more than 2 billion yuan, many of which have entered domestic MNPA, EU CE, US FDA registration declaration stage.