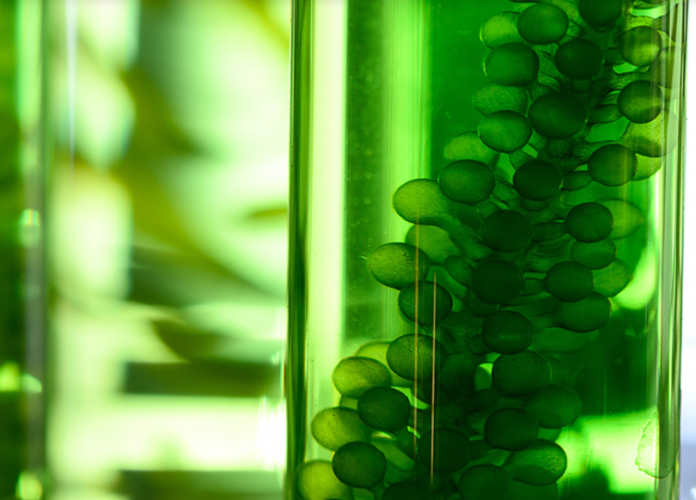 As a new force in the field of biomanufacturing, Veminsyn, an innovative platform for new bioactive materials, announced that it has recently completed the A round of financing of nearly RMB 100 million. This round of financing was led by the private equity investment division of Xinchen Capital, Yangzijiang Metallurgical Industrial Park and old shareholders ZhenFund, Jiacheng Capital and Hony Captial joined the investment, and Gaohu Capital acted as the exclusive financial advisor. This round of financing will be mainly used for product research and development, team building and capacity expansion.
Established in May 2021, Veminsyn is a biotechnology company focusing on the innovative R&D and manufacturing of bioactive materials in the field of beauty and personal care. The company is committed to discovering high-value biologically active ingredients, and relying on next-generation biosynthesis technology to achieve low-carbon manufacturing of biologically active materials, providing downstream customers with high-quality, safe, effective and green raw materials, for many well-known brand products in the industry, including Helius,Fujian, Huaxikou, Annox, and KATO and many others.
Dr. Zhao Yaran, founder of Veminsyn, said: "With the development of biotechnology, the world is undergoing a transition from traditional chemical production to low-carbon bio-manufacturing. Based on the innovation of bioactive materials, we focus on beauty and personal care, and hope to continue expanding to more diverse downstream products and broader international markets, and eventually become a bioactive material supplier with world-leading innovation capabilities."
At present, the scale of China's beauty consumer market ranks first in the world and continues to maintain rapid growth. Goldman Sachs research pointed out that its average annual compound growth rate is 11%, doubling every 6 years, and it is expected to reach 145 billion US dollars in 2025. In recent years, driven by the "new consumption" upsurge and the Internet marketing model, the "soft power" of domestic beauty consumer brands has been continuously enhanced, and the brand influence and sales market share have been rising. However, more than 90% of the raw material supply of domestic products depends on Imported or domestic imitation, it is urgent to make up for the "hard power" shortcomings of upstream raw material innovation. The creation of traditional beauty ingredients is mainly based on chemical synthesis. The industry innovation paradigm is solidified, the technical barriers are high, and the product space is saturated, which makes it difficult for domestic brands to innovate from the "source" and break the situation, and product homogeneity is serious.
The creation of new bioactive materials through more "flexible, efficient, and low-carbon" biosynthesis has become an inevitable trend in the innovation of beauty ingredients in the future. Bioactive materials such as active peptides and proteins have been rapidly applied to the beauty industry. The new innovation paradigm provides an excellent historical opportunity for China's beauty industry to take the lead in "source" innovation and build a "genuine domestic product" brand with stronger global competitiveness and higher premium capability.
Through the self-developed Vemin platform, Veminsyn took the lead in opening up the whole chain of bio-intelligent manufacturing innovation of "Discovery – Design – Construction – Manufacture" in the field of innovative bioactive ingredients of beauty ingredients. Relying on Vemin platform's unique high-throughput bioactive ingredient discovery technology and tens of billions of bioactive molecule databases, it can achieve a hundred times the efficiency of new active molecule discovery than traditional technologies; it has the engineering ability to rapidly design and efficiently implement production plans ; it has achieved mass production and sales of a series of new bioactive materials, and is expected to build its own GMP factory within the year.
Veminsyn's "source" innovation capability will greatly fill the "hard power" demand gap of downstream brand enterprises in the field of beauty and personal care for the diversity and individualized innovative raw material components of their terminal products. Time-COL17™-001, a new raw material that has achieved mass production and market expansion, retains the activity of type 17 collagen while allowing it to be absorbed through the skin care route, greatly expanding the application scenarios and product forms of downstream skin care brands.
Veminsyn has built an open innovation ecosystem integrating "production-learning-research" through the establishment of Vemin Lab, to accelerate the transformation and implementation of cutting-edge achievements in the field of new bioactive material creation, and realize the continuous supply of high-end R&D talents for enterprises. Vemin Lab will increase investment to carry out forward-looking research and development for the discovery of more complex and more developed plant-derived bioactive ingredients, cell factory construction and mass production technology, and further expand the company's product reserves in the field of new bioactive material creation and development, further integrate upstream and downstream resources, continue to inject innovative vitality into the industry, and create the innovative "source" and industry leader of bioactive raw materials in the global beauty industry.