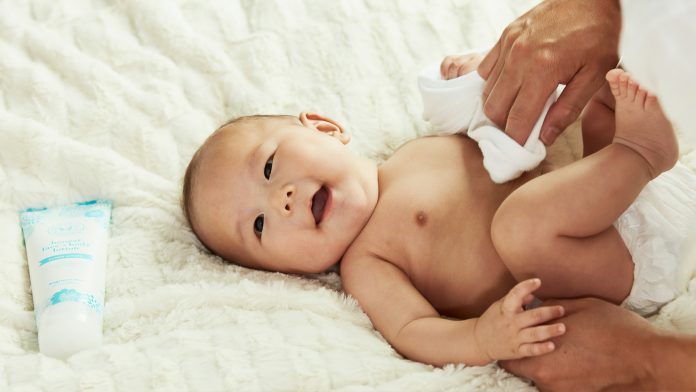 Bio-heart announced the completion of a B + round of financing of tens of millions of yuan, led by Yuansheng Venture Capital, followed by Chende Capital. The proceeds from this round of financing will continue to be used to advance the company's Bio-heart bioabsorbable coronary stent in phase 3 clinical trials and related product registration and listing.
It is reported that this is the second financing of Bio-heart in 2019, and the B-round financing of nearly 60 million yuan before January. This financing made Bio-heart raise more than 100 million yuan. Previously, Bio-heart's Series B financing was led by Chende Capital, and Zhang Jiangke Investment and Qianhaimu Fund completed the investment together.
Regarding the two rounds of financing, Bio-heart founder Wang Li said with a smile: "This is still our product, after all, each fund values ​​our product advantages. Our clinical trial results are very satisfactory, so they are more sought after by capital. "However, Wang Li also said that this round of financing of the company is a further improvement of the B round of financing, the company's use of funds and clinical research and development progress are consistent with the B round of financing.
Li Wang graduated from the University of California, served as the director of interventional products in Medtronic Greater China, and later co-founded MicroPort Medical and Kellett, and served as the CEO and director of Kellett. A core executive of a technology company, he has more than ten years of research and development experience in the field of medical intervention.
In addition to founder Wang Li, Bio-heart's core team is also full of talents. For example, Dr. Zhao Yinghong, the head of the company's technology department, graduated from Tsinghua University. He has 14 years of experience in product research and development in the medical device industry. During the research and development and production of the stent, more than 20 patents were applied during the work. More than 40% of the Bio-heart team has a master's degree, and the core personnel have more than 8 years of experience in the development and management of cardiovascular devices.
Self-developed bio-absorbable coronary stent, "thin" and all aspects of drug controlled release, development, and delivery system
The product mentioned by Wang Li that made all capitals optimistic is the Bio-heart bio-absorbable coronary stent system independently developed by Bio-heart. This system can help patients to rebuild blood flow, and finally restore blood vessels to a normal state. Can expand and contract according to changes in blood flow requirements. Currently, 800 cases of Bio-heart Phase III clinical trials are underway in Bio-heart, which is expected to be completed by 2020. Subsequently, the company will conduct a clinical follow-up for a minimum of two years, and the product is finally expected to land in 2022.
The biggest feature of Bio-heart is its thinness. On the basis of meeting the requirements of the FDA, it is committed to becoming the "thinnest" on the market. Wang Li revealed that compared with the recently-absorbable drug-eluting stents, Bio-heart's stent wall thickness is only 60% to 70% of their thickness, which enables patients to have a good lumen after implantation of the stent. Space to reduce turbulence around the support rod. In addition, less stent material implantation can reduce inflammatory stimuli in the target lesion area during the later stage of stent degradation.
As a drug stent, its controlled release effect, in vivo visualization and delivery system of the stent are all essential key links. Bio-heart has done a lot of in vivo and in vitro research on Bio-heart's drug controlled release. Through a large number of animal experimental data, the formula and ratio of the drug coating have been determined to achieve the best balance between drug release and neointimal coating. Point, also reached the optimal balance point of coating carrier degradation and drug release.
In terms of developability, because the polymer material is not visible under X-rays, doctors need to accurately position the stent when placing the stent on surgery. The developability of the stent is particularly important. Bio-heart has invested a lot of energy in dealing with the problem of development, applied for multiple patents, and finally achieved good clinical results. Generally speaking, drug stent can help patients to restore blood vessels within half a year to one year, but to be on the safe side, Bio-heart has extended the degradation time of Bio-heart to two to three years.
In addition, Bio-heart has specially developed a delivery system equipped with Bio-heart. The design based on the tapered gradient and the extra-long hydrophilic coating coating section makes it easier for the stent to be delivered to the target lesion, provides the operator with a good operating experience, and ultimately allows the patient to achieve a good therapeutic effect.
At present, Bio-heart has applied for 14 invention patents (4 have been authorized) and 21 utility model patents (21 have been authorized). "Developing a new drug-eluting stent has high technical barriers. It is easy to make a drug-eluting stent, but it is difficult to make a clinically-approved good drug-eluting stent. After exploring the performance of many basic parameters, including how much medicine is appropriate, what is the better release curve, etc. The cost of a single clinical trial is very high, so developing a new coronary drug stent requires strong capital investment and requires long-term durability. Psychological preparation for war. "Wang Li said that with the gradual expansion of the PCI market, Bio-heart's Bio-heart stent is highly in line with market demand.
In 2017, the market share of domestic drug-eluting stents has reached about 80%, and the domestic market is mainly occupied by Lepu Medical, Minimally Invasive Medical, and Jiwei for about 56%. With the maturity of domestic brand technology, drug-eluting stents are gradually developing in the direction of high quality, high technology, and low price. The share of imported brands and small brands in the domestic market will further shrink, and market concentration is expected to continue to increase. Head effects It will be more obvious, and several leading companies with first-mover advantages will have obvious advantages.
Yuan Jie, a partner at Yuansheng Venture Partners, said: "We agree that the future trend of cardiovascular interventional medical devices is the concept of" interventional non-implantation ". Absorbable stents are in line with this technology development trend. The Chinese company represented has been at the forefront of global innovation. We look like a professional team led by serial entrepreneurs like Wang Li and hope to continue helping Bio-heart become a great medical innovation company in the future!
>>>>
About Yuansheng Venture Capital
Yuansheng Venture Capital is an investment institution focusing on the early stage and growth stage of the medical and health field. Based on Suzhou bioBAY, it radiates the world. At present, the scale of management funds is about 5 billion yuan, and investment in more than 60 high-quality projects has been completed, mainly in the fields of new drug creation, medical devices, in vitro diagnostics, and medical services. Top 10 venture capital funds, China's most active medical and health investment institutions, etc. Yuansheng Venture Capital brings together a team of senior professional investors and the world's top scientific advisory team. It has rich experience in entrepreneurship, venture capital and corporate operations in biomedical and other industries. Through dedicated and rich industry resources, Yuansheng Venture Capital is determined to develop into one of the most successful medical and pharmaceutical venture capital funds in China.