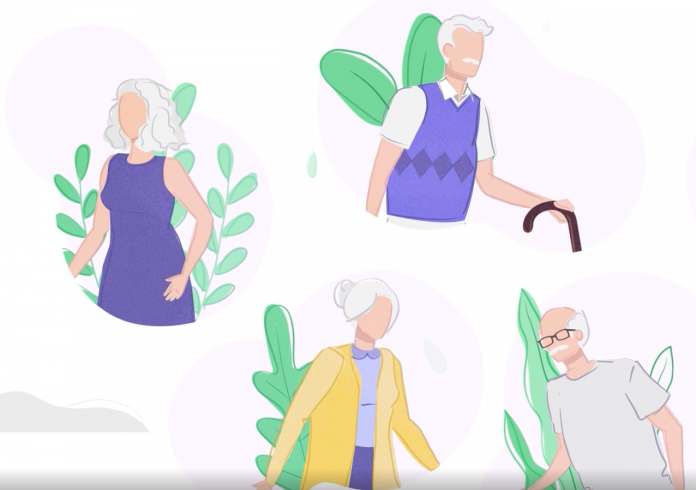 Recently, Shanghai Bestcovered announced the completion of the A+ round of financing of 100 million yuan. This round of financing was led by Qianji Capital, and the old shareholders Changling Capital, Jinshajiang Venture Capital, and Boyuan Capital participated in the investment. It is reported that this round of funds will be mainly used to actively invest in scientific research projects, product upgrades, and business expansion in and out of the hospital; further consolidate the company's academic and industrial position in the field of cognitive function digital therapeutics, and strive to achieve "national screening" and "Scientific intervention" to build a nationwide digital "dementia prevention and control" system.
The value of digital therapeutics is to provide targeted solutions for long-term, chronic, and incurable diseases. The essence is to use digital means to integrate medicine and doctor experience to enhance patient compliance. Specifically, in the field of cognitive impairment that Bestcovered is involved in, at the end of the "14th Five-Year Plan" period, China's elderly over 60 years old will exceed 300 million, and about one-quarter of the elderly over 60 years old are at risk of cognitive impairment, and the population base is very large. In addition, cognitive impairment diseases are faced with many problems such as irreversible course of disease, easy neglect in the early stage, no cure, and large security gap.
Therefore, early screening, early diagnosis, and early intervention of cognitive impairment diseases are of great value, both for the benefit of the patients themselves and for health economics. However, due to the limitations of traditional screening and intervention methods, the digital cognitive impairment proactive prevention system has almost become the "existent and only" clinically accepted effective measure.
At the same time, Bestcovered also successfully obtained the registration certificate of Class II medical device for digital therapeutics. This is a plus point, and this registration certificate is supported by cohort data screened by 100,000 users, of which 2,133 are clinical trial data of more than six months with a full set of clinical blood tests and imaging indicators. Bestcovered has always adhered to the rigor and seriousness of scientific research, and has done very solid clinical and real-world research.
In terms of commercialization, there are currently two types of digital therapeutics companies. One type of enterprise develops product pipelines according to the logic of making medicines and the style of pharmaceutical companies. Obtaining the Class III medical device registration certificates will involve hospital admission, prices, doctors, and a series of steps such as prescribing a prescription. The other type is the To C business model of Bestcovered. At present, Bestcovered has served over 13 million users through platforms such as Alipay, with wide coverage. The success of ToC digital therapeutics products requires a good user experience and can bring real clinical benefits. Bestcovered has an obvious first-mover advantage, and continues to run fast to consolidate the threshold.
First, the product threshold. Digital therapeutics products must understand users, the underlying logic can be iterated continuously, and the amount of data is sufficient to ensure that the product can achieve "thousands of people and thousands of faces".
Second, the academic threshold. Bestcovered continues to make efforts in the fields of industry guides, expert consensus, authoritative journals, and intra-academy cooperation to consolidate academic value.
Third, the scale threshold. The To C mode of digital therapeutics needs to be scaled from the superposition of traffic and data. At present, in the online field, on platforms such as Alipay, JD.com, and Pinduoduo, Bestcovered is the largest or even the only partner in cognitive diseases. In the offline part, Bestcovered is also working with many government departments to build a cognitive-friendly community.
Fourth, the ecological threshold. Bestcovered has obtained qualifications and honors in various fields such as government, medical care, technology, insurance, and pension. When ecological partners mention digital therapeutics for dementia, the first thing that comes to mind is Bestcovered.
In addition, the core team of Bestcovered is composed of executives in the health technology industry, artificial intelligence experts in Silicon Valley, and outstanding scientists in the field of brain health.
Lu Xiaoxiang, CEO of Bestcovered, said: "Digital therapeutics is a promising but arduous track. However, through unremitting efforts, the team has made many substantial breakthroughs in commercialization, and has won the recognition of C-end users, hospital experts, government institutions. It has proved the way forward for the development of digital therapeutics in the field of cognitive impairment. On the basis of satisfying the effectiveness and accessibility, the product also conforms to the development policy of inclusive medical care advocated by the state. We believe that our persistence will make middle-aged and elderly people around the world are no longer afraid of Alzheimer's."