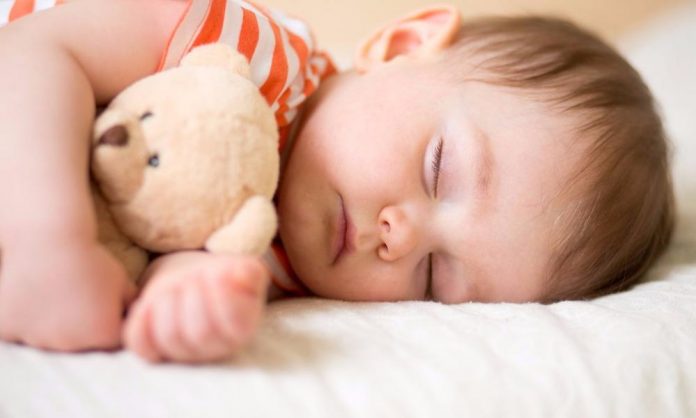 According to data from the China Sleep Research Association, at least 35% of people in China have varying degrees of sleep disorders, 17% have insomnia symptoms that are quite severe, and the proportion of people whose sleep is limited to "light sleep" is as high as 77.3%. Coupled with various other factors, people's sleep is generally in a sub-healthy state.
The huge crowd has brought about a vigorous development of the sleep health industry. According to statistics from Industry Information Network, China's sleep industry market capacity has broken the scale of 100 billion yuan. It is expected that by 2022, China's overall sleep market will grow to 531.7 billion yuan.
The market is huge and there are many competitors. According to the China Business Daily, in this industry, companies currently engaged in sleep medical devices account for about 65%, pharmaceutical companies account for about 16%, health products companies account for about 15%, and sleep service companies account for about 4%. In the field of sleep medical devices, monitoring equipment is the front end of all data links and occupies an important position in the industry chain.
BerryMed is a company in this industry chain specializing in the field of electronic medical monitoring. Its latest wrist-type Bluetooth sleep monitoring pulse oximeter can monitor sleep apnea syndrome in real time and provide users with professional sleep assessment and Suggest services so as to cure the disease.
For sleep apnea syndrome patients, make sleep assessment more accurate
"BerryMed has been developing for nearly 20 years. By creating a new family medical mutual assistance product, everyone around us can easily use electronic medical monitoring products." Yin Xuezhi, general manager of BerryMed, told Artery.com that BerryMed's products include monitor accessories and OEM Monitor module, oximeter, non-invasive monitoring, etc.
As a newly developed wrist Bluetooth sleep monitoring pulse oximeter, this product is mainly for sleep apnea syndrome, which can monitor the user's heartbeat, blood oxygen, breathing and other data. After each user wakes up, the user can view the status and evaluation of this sleep, as well as detailed sleep time, light sleep time, number of rollovers, deep sleep time, wakeup times, breathing frequency, etc.
Technically, the 100HZ high-frequency data sampling technology used in this product, compared with the PSG technology, the results show that Berry's initial sleep monitoring can achieve an AHI value error rate of 9.25% and an error rate of 12.97% of apnea times. The accuracy rate of the screening results of the severity of suspension syndrome reached 95.65%.
This product has the following five advantages. First, it can restore the initial screening test under real sleep environment, and there is no complicated connection, and there is no need to monitor the oral and nasal airflow; second, the AHI is calculated from the pulse signal, which reduces the first night effect and improves the success rate; third, the wristband can guarantee Sleep quality, the data is more meaningful; Fourth, it can achieve home monitoring without going to the hospital to improve the patient experience; Fifth, it is convenient for patients to monitor multiple nights, and the data is more real and effective.
"A product needs a long process from R & D to commercialization, but even so, after the product is launched, it needs to continue to iterate to bring users a better experience. Therefore, we will continue to follow the market feedback in the future Optimizing products and bringing reliable devices to more users' sleep management. "Yin Xuezhi said that the BerryMed team is constantly optimizing and iterating on product performance. Since the first version 1.0 can only record user heartbeat, blood oxygen, breathing and other data to now can record multi-dimensional data, wrist-type Bluetooth sleep monitoring pulse oximeter has changed a lot. Next, the team will consider adding data including brain wave detection to the wrist Bluetooth sleep monitoring pulse oximeter, so that the device can more fully understand the user's sleep.
More than ten years of experience in research and development of blood oxygen equipment
The reason for the continuous efforts in the field of sleep monitoring lies in BerryMed's long-term exploration of accumulated technology and product research and development capabilities in oximeter equipment and monitor equipment. "The clinical significance of the blood oxygen equipment is to indirectly understand the level of the patient's PO2 through blood oxygen monitoring in order to understand the tissue's oxygen supply." Yin Xuezhi said that the blood oxygen equipment is suitable for patients with vascular disease, elderly people over 60 years of age, etc., and available In the internal and external surgery, anesthesiology, pediatrics, emergency department and other clinical monitoring and oxygen bar, community medical, family, sports health, outdoor activities and other scenarios.
At present, BerryMed's oximeter devices include BM1000A palm Bluetooth pulse oximeter, BM2000 wrist Bluetooth pulse oximeter, BM1000D finger clip pulse oximeter, BM1000B finger clip Bluetooth pulse oximeter, BM2000A wrist Bluetooth pulse Oximeter, BM1000 new finger clip Bluetooth pulse oximeter and other products.
"Our annual blood oxygen equipment sales are increasing at a rate of more than 20%." In Yin Xuezhi's view, this is due to the high-quality product experience of blood oxygen equipment. Its product features include the following seven points.
First, the design is small and compact, and the experience of wearing on the patient's hand is more comfortable. It can be operated by pressing a button; second, it is small and light, so it is easy to carry; third, two AAA batteries can make the device work continuously 24 Hours, long battery life; Fourth, the details are set reasonably. For example, when the device power is low, the power indicator icon at the top of the screen flashes, prompting that it may affect normal work; Fifth, it has anti-environment and weak perfusion capabilities; Calibration; Seventh, the value can be displayed on the PC or wireless smartphones such as Apple and Android through wireless Bluetooth; Eighth, when there is no signal, it will automatically shut down in 8 seconds.
In addition to independent research and development, BerryMed is also actively cooperating with enterprises and universities. "We have developed a project in cooperation with a Canadian company. Through the combination of our products and their software, this software can accurately measure the physiological age of people. It has been in the North American market for several years, customer feedback Very good. "In China, BerryMed cooperates with some universities in teaching research and development.
As a company with strong R & D capabilities, BerryMed attaches great importance to technology precipitation. In 2009, it obtained the production license and product registration certificate issued by the Shanghai Food and Drug Administration. In 2014, it obtained the EN ISO 13485 quality system certification certificate and products issued by TÜV SÜD. CE certification, approved by the US FDA 510 (K) in 2015. At the team level, BerryMed currently has about 100 people, technical R & D personnel account for 30%, and bachelor degree or above account for more than 50%.
For the future development, BerryMed's plan is to continue to focus on research and development and produce more and more accurate portable medical equipment. Second, it is committed to creating a medical big data platform for personal health data storage, management and analysis.