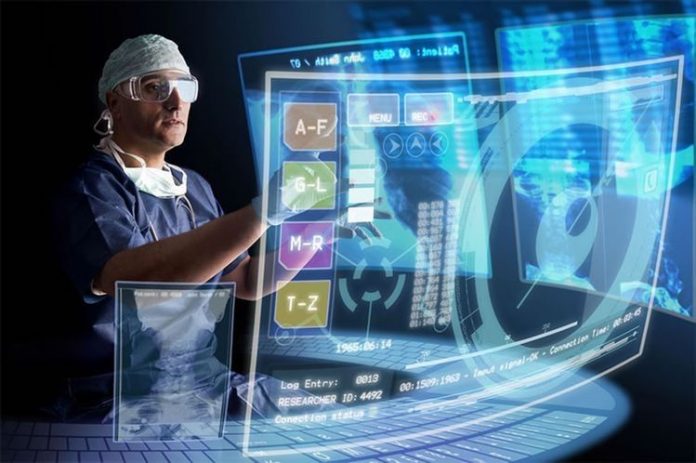 Disruptive technologies, innovative business models and transformative megatrends are considered to be the three key elements affecting the medical technology industry. To stand out in the medical technology track, companies entering need to proactively address these issues. As a rising star in the ward monitoring industry, Medical Informatics Corp (MIC) has overcome these challenges and leveraged them to drive its own growth.
Founded in 2009 and headquartered at the Texas Medical Center in Houston, the MIC team works with clinicians and hospital administrators to provide a variety of analytics solutions and alert management products that turn patient data into actionable information.
Recently, MIC announced a $17 million Series B round of funding for $27 million (approximately R180 million). The round was co-led by Catalio Capital Management and Intel Capital, and the financing also included an additional $10 million in debt issued by Catalio through its structured equity strategy. TGH Innoventures, DCVC, TMC and nCourage also participated in the round.
In MIC's more than a decade of growth, it has won the 2021 U.S. Virtual Intensive Care Industry Excellence in Best Practice Product Leadership Award, and the big three – Intel, Cisco and Dell – have reached out to form an alliance with it.
Virtual Intensive Care, or vICU for short, is an information technology-based intensive care model that provides remote real-time monitoring of intensive care units through various forms of information technology and real-time video communication with off-site patients and medical caregivers, facilitating the sharing of quality intensive care services and ensuring patient safety.
MIC started with vICU. The core platform for its technology and services, Sickbay, is a virtual monitoring platform that combines data collection, aggregation and transformation capabilities.
The founders of MIC, Dr. Emma Fauss and Dr. Craig Rusin, worked with the critical care team to create the Sickbay platform and have spent decades commercializing it. Growing up with an anesthesiologist for a father, Emma Fauss found that the daily tasks and procedures of health care were often complicated. With this seed in her head, she earned a bachelor's degree in chemical engineering and a doctorate in computer engineering before attending the Rice University School of Business, where she met her mentor, Tom Craft.
Tom Craft is not only a mentor to Emma Fauss, but a serial entrepreneur. He typically mentors people in different industries with a focus on technology, helping entrepreneurs analyze the problems they want to solve. And Tom Craft mentors basically different teams in the medical field and the technology field.
In 2015, six years after founding MIC, MIC received FDA clearance for its Sickbay platform, patient monitor, and alarm data analytics dashboard app. in 2019, MIC received an $11.9 million first round of funding to launch a patient monitoring and predictive analytics platform. The round was led by DCVC with participation from Intel Capital. Scott Barclay of DCVC and Eric King of Intel Capital joined MIC's board of directors.
Mark Lydon, Managing Director of Intel Capital said, "When we add companies to our portfolio, we look for innovative organizations that can shape the future of computing over the next 10 years. MIC is one of those companies that is helping us shape the future of artificial intelligence."
Intel Capital did not assign such high expectations to MIC on a whim. According to Frost & Sullivan, the U.S. virtual critical care solutions market is expected to grow to $1 billion in revenue by 2025, up from $652 million in 2020.
MIC's Sickbay platform collects patient data from ICU devices, including high-fidelity waveform data from networked bedside monitoring devices (such as cardiac monitors) and non-networked devices (such as cardiac output monitors), for large-scale remote monitoring. In addition, it enables the application of patient-specific analytics to enhance decision making and help care teams intervene more quickly in treatment.
Many market players are lagging behind in their vICU solutions and are unable to customize them to customer requirements due to multiple factors such as dependence on specific equipment vendors, lack of a unified platform, and focus on specific areas.
Compared to competing solutions in the market, Sickbay enables customers to view up to 100 patients across units and facilities on the PC. It also deploys virtual care and AI to other inpatient environments outside of the ICU, such as alarm management applications, central telemetry monitoring and more, to meet customers' individual customization needs.
Customized softward-based solutions
MIC's Sickbay platform enables the compilation of multiple web-based applications, such as multiple patient monitoring, alert management strategies, predictive analytics for patient deterioration and research insights. These applications can be laid out to fit the virtual care needs of a specific hospital.
Virtual intensive care units and remote monitoring applications, for example, can turn any bed into a remotely monitored bed in minutes. From any personal computer, tablet or cell phone, healthcare professionals are able to remotely monitor proximity real-time and retrospective data while creating real-time risk calculators, virtual rounding reports and patient-specific analytics with unlimited retrospective data.
Real-time data notification and secured communication
In virtual care scenarios, out-of-date data can lead to incorrect clinical decisions by healthcare professionals. sickbay has built-in mechanisms to detect delays in data transmission and immediately notify clinicians who are accessing that data.
When healthcare professionals share important clinical information on mobile devices and computer systems, Sickbay provides secure password authentication. The web-based Sickbay also includes security features such as SSL encryption, session timeout and single sign-on authentication.
Although the concept of vICU has been around for more than 20 years, the implementation of vICU is still limited due to high implementation costs. For example, setting up a vICU typically requires upfront investment in a dedicated infrastructure involving hardware, software and services. The cost of setting up a high-end vICU facility can exceed $50,000 per ICU bed. Managing data integration, operability and security can also be challenging.
Compared to traditional multi-device intensive virtual care devices, Sickbay can monitor 100 beds simultaneously, making it less expensive to use, with estimated savings of $100,000 to $500,000 over 10 years. And the Sickbay system has built-in mechanisms to enable monitoring of different data, performance of shared interfaces and the ability to notify providers when an outage is sensed, allowing for timely troubleshooting and reduced maintenance costs later on.
MIC has strategic alliances with Intel, Dell and Cisco that set it apart from other companies in the field.
Relying on Intel's latest technologies, including Xeon processors, storage solutions, and Intel-optimized Python libraries, MIC has the ability to integrate and process data from different formats and sources. This allows Sickbay to accelerate learning and research on physiological waveforms and other time-series data sets from connected medical devices.
MIC partnered with Dell to run Sickbay's vICU application on Dell's large-format displays using Dell's latest server hardware and long-term storage solutions such as Isilon and PowerStore.
In February 2020, MIC unveiled its latest strategic alliance and partnership with Cisco to leverage the hospital's existing Cisco network architecture equipment. The partnership with Cisco eliminates the need for MIC to install and maintain expensive, dedicated computer hardware in every hospital bed. At the same time, the hospital was able to rapidly deploy and scale data collected from different medical devices, as well as ensure that clinical staff could access virtually real-time across medical devices.
With the COVID-19 pandemic, the need for a vICU has become even more urgent, with hospitals needing to remotely manage large numbers of critical care patient admissions.
In 2020, MIC is implementing a "service at scale" program that hopes to enable wider deployment of the Sickbay platform while supporting the needs of the new coronary pandemic. Fifteen healthcare organizations, including Houston Methodist Hospital, are integrating MIC's Sickbay platform into their vICU and remote monitoring workflows through the "Service Scale" program, which is funded in part by Intel Corporation.
Houston Methodist Hospital launched MIC's vICU service line in March 2020, ahead of the pandemic surge. Starting with 45 beds in the main hospital, the vICU service quickly expanded to more than 350 beds in eight facilities, including surge areas such as the COVID-19 nursing unit and the emergency department. vICU's integrated data within the vICU includes real-time and retrospective waveform data from cardiac monitors, ventilators, pulse oximeters and more.
Sickbay is currently recording data and remotely monitoring more than 1,400 beds in seven hospitals, and Sickbay users are now accessing the system more than 2 million times per month. This is a milestone achievement.
In November 2022, MIC reached another point of development. It signed a resale agreement with Wilhelm, an Australian integrated medical technology company, which is now licensed to resell the Sickbay clinical platform in Australia and New Zealand.
The partnership between MIC and Wilhelm stems from a shared vision to address the key challenges facing the healthcare industry today, including staff and bed shortages and the need to build a connected care foundation. In addition to this, Australia and New Zealand face unique challenges with the availability and standardization of electronic medical record technology, and MIC will provide Wilhelm with the underlying architecture to help hospitals and healthcare systems in the region address these challenges.
MIC is reaping the rewards of 2022, from its Series B funding to its entry into Australia, and it will be interesting to see how MIC will expand its business strategy next.