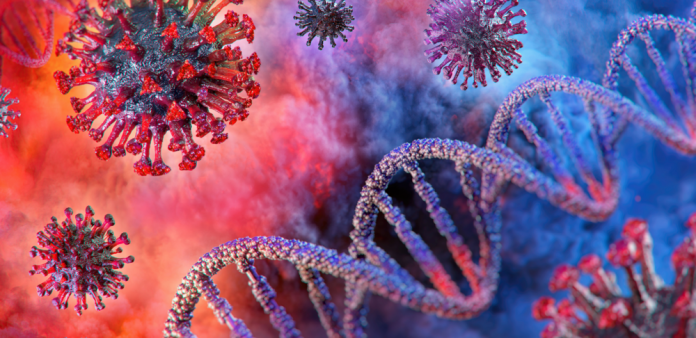 BDGENE has announced the completion of tens of millions of pre-A rounds of financing. This round is exclusively invested by the well-known high-tech venture capital fund Triumph Ventures. The proceeds will be used to promote the clinical pipeline related to BDmRNA and BDlenti, the core technology platform of BDGENE.
BDGENE was founded in 2018 by the first line of gene therapy researchers at Shanghai Jiao Tong University, together with pharmaceutical toxicology experts and industry experts. At present, BDGENE has formed a complete core team for project R&D, pre-clinical, CMC to registration declaration. The BDGENE600 Ping standard new drug process development center is also about to be completed. BDGENE's mission is to use "the best delivery technology to treat major diseases that were not treatable in the past." The co-founder of the company, Dr. Cai Yujia, has successively studied at Shandong University, Chinese Academy of Sciences, and Karolinska Medical College in Sweden, and obtained a doctorate degree in gene therapy from Aarhus University in Denmark. In 2017, he returned to China as a professor at Shanghai Jiaotong University, and actively carried out basic research on gene therapy and industrialization promotion. Dr. Cai Yujia has long been engaged in the research of gene therapy virus vectors and gene editing delivery technology, and is committed to allowing patients to truly enjoy the results of gene therapy technology progress.
"The difficulty of gene editing is delivery. BDGENE's patented BDmRNA delivery technology has an internationally advanced level, which improves the safety of gene editing for in vivo gene therapy." Dr. Cai Yujia, co-founder of BDGENE, said, "At present, there are many Significant progress has been made in the preclinical research of this pipeline, and the animal studies of gene editing for viral keratitis (BD111) and macular degeneration (BD121) have been completed, which proves the effectiveness and safety of the technology. We are advancing clinically in an orderly manner Toxicological safety assessment work required for the test."
After the outbreak of New Coronary Pneumonia, the Jiaotong University team led by Dr. Cai Yujia used the core Virus-like particle (VLP) mRNA to address the shortcomings of traditional attenuated or inactivated vaccine development and production cycles, low success rate, and high safety risk. Delivery technology, developed VLP mRNA candidate vaccine against coronavirus, and published the animal data of mRNA vaccine for the first time in the world, which has been widely concerned by domestic and foreign media and academic institutions such as Oriental Satellite TV, Oxford University Immunology Society.
Lai Zhigang, a partner of Triumph Ventures, said that the future of gene therapy technology is huge. Compared with traditional medicines such as small molecules, gene therapy technology has wider application scenarios and has the potential to meet huge unmet clinical needs including many rare diseases. The BDGENE team has internationally leading technologies, especially its two core technology platforms, lentiviral vectors and new mRNA delivery. In this epidemic, the team's rapid response to the new crown vaccine also convinced us that BDGENE can expand the range of indications for gene therapy through its own technological innovation.
The development of new drugs is a long and arduous road. After this round of financing, the team led by Dr. Cai Yujia will continue to cherish dreams and thorns, and develop new gene therapy drugs made in China. In the future, BDGENE will continue to expand the range of indications for gene therapy through technological innovation to benefit more people.
>>>>
About BDGENE
BDGENE is a company that develops innovative drugs for gene therapy. It has an mRNA delivery and gene editing platform, a fourth-generation lentiviral vector platform, and an oncolytic virus platform. It is mainly used to treat diabetic macular degeneration, wet AMD, and hematopoietic system. Genetic diseases and other diseases. The company's mission is to promote "the best delivery technology to treat major diseases that were not treatable in the past."