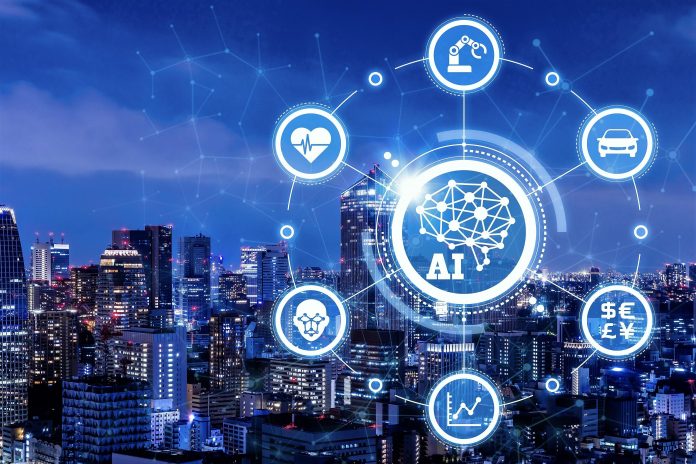 "Whether at the technical level or at the commercial application level, artificial intelligence has changed direction." This was the verdict given by Baidu CEO Robin Li at the Artificial Intelligence Conference in Shanghai last September, when talking about the latest developments in AI.
Shortly after this, the ChatGPT fever swept the world. on February 7, Baidu announced that its ChatGPT-like product, ERNIE Bot, would be open to the public after completing internal testing within March. Industry insiders say that the generative AI brought by ChatGPT will set off a new wave of technology. In fact, how to empower industries with the unique technical advantages of artificial intelligence, close to business scenarios, to help different vertical industries to release new development momentum is the challenge that high-tech giants need to deal with.
In this regard, Baidu has already had a response. Recently, Baidu completed the acquisition of GBI, the world's leading one-stop medical information technology data provider, thus opening a new era of "AI + medical big data intelligent whole chain insight". For global pharmaceutical, medical device, CRO, medical investment and other enterprise users to break the traditional business model, to achieve the transformation of the whole chain from "project research and development, pipeline planning, market access to commercialization", to promote China's medical health cause of The company is committed to promoting the high-quality development of China's healthcare industry.
After more than 20 years of hard work, GBI has grown from a medical business data company to a leading medical business solution provider, and is regarded as a trusted long-term partner of choice by global leading pharmaceutical companies, medical investment and consulting firms. In addition to the SOURCE global drug database, METRIX researcher database and DEVINT medical device database, which are three global databases throughout the complete life cycle of pharmaceuticals and medical devices, GBI is also committed to providing global access intelligence combined with special consulting services to escort Chinese companies to the sea.
Baidu said that after the completion of this acquisition, GBI will become an important helper and key growth engine for Baidu's Health Business Group (HCG). The strong alliance between Baidu HCG and GBI heralds a new era for China's healthcare industry – breaking the boundaries of data with artificial intelligence technology, disrupting the traditional model of the healthcare industry, and empowering participants in various healthcare industries.
In addition, Baidu HCG will continue to provide one-stop health management services from health science, medical decision making to medical services, and provide customized "digital intelligence" solutions for medical institutions and medical practitioners. Baidu Health is a health management platform incubated and built by Baidu itself, which serves 100 million users every day and meets the daily average of 200 million user health search needs, and has cooperated with more than 2,200 authoritative experts and teams, covering five scenarios, including health popularization services, online consultation services, health mall services, Internet hospital services and digital alliance for specialized diseases. Relying on the core AI capabilities of Baidu Brain, our products and services cover CDSS, smart case, DRG/DIP intelligent cost control, single patient reporting, in-hospital big data and other fields, serving clinical, management, research and other scenarios.
With the deep integration of powerful data, technology and resources with Baidu HCG, GBI will launch a new business intelligence service segment, which will provide business decision assistance covering the whole closed-loop of the healthcare industry through expert intelligence, patient behavior insight and marketing panoramic analysis, etc. Meanwhile, Baidu's medical NLP and big data governance technologies, which have been polished and applied in the medical field, will enhance the whole chain of GBI from data acquisition, data governance to data precision search. Baidu's medical NLP and big data governance technologies, which have been polished and applied in the medical field, will improve the efficiency of GBI from data acquisition, data governance to accurate data search and matching, empowering pharmaceutical and medical equipment customers in R&D, clinical trials, registration, access, sales and investment and financing transactions, and helping enterprises to achieve long-term organic growth with sharper insights in business layout.
With the rapid development of China's pharmaceutical industry and the continuous accumulation of massive medical information data, a database that integrates the entire life cycle of drugs and devices as well as the progress of scientific research can bring tremendous business value to life and health companies and promote the flourishing development of the medical industry. The combination of GBI, which has a huge amount of pharmacy data, and Wenxin Yiyin will bring industry-level influence in the field of medical business solution services, and GBI will be able to become a professional think tank in the vertical field with more comprehensive data and smarter interaction. In the future, when GBI is deeply integrated with core businesses such as Baidu Health, Spiritual Medical Intelligence and Baidu's core AI technology, Baidu HCG will create an AI application model for the healthcare industry.
Baidu is a leading AI company with a strong Internet foundation. The pearl combination with GBI, as far as the market perspective is concerned, is undoubtedly a way for Baidu to once again bring its technological advantages into play, allowing the majority of pharmaceutical companies to lead the market and benefit patients in a more intelligent and efficient way, thus empowering the prosperous development of the medical and health care industry ecology.