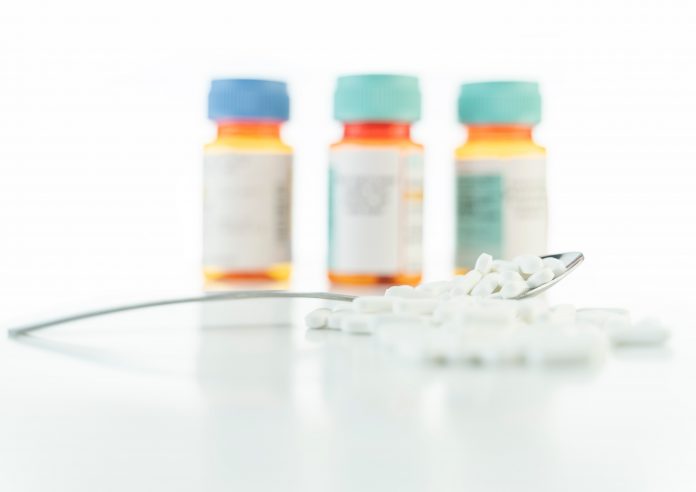 On March 24, 2020, Asieris announced the completion of the Series C financing, raising hundreds of millions of RMB, and the C + round of financing will also be completed in the near future. This round of financing was led by Yanyuan Innovation Capital, followed by investment institutions such as Interchina Venture Capital and Yifeng Capital. Round B investment institutions Beijing Longpan and Kaitai Capital continued to invest in this round through cooperative funds. The funds raised will be used to support the company's multiple independent research and development projects.
Asieris's key project APL-1202 is the national "Twelfth Five-Year Plan" and "Thirteenth Five-Year Plan for Major New Drug Creation Projects". It is the world's first innovative drug for oral treatment of non-muscle invasive bladder cancer that has entered the clinical development of registration. At present, the standard drug treatment method for preventing recurrence of non-muscle invasive bladder cancer after surgery is bladder infusion chemotherapy or BCG. The whole process is very painful and the adverse reactions are serious. APL-1202, as a new oral antitumor mechanism, is convenient, painless, and harmless to the urethra. It will help patients avoid or delay the fate of total bladder resection. APL-1202 has completed the phase III clinical trial of all patients in China, and also completed the phase I clinical trial in the United States. The phase II clinical trial in the United States is about to start.
As a result of the non-surgical treatment of cervical precancerous lesions, Cevira®, which is being developed by Asieris, will start a China-US-Europe International Multi-Center III clinical trial focusing on Chinese patients. Cevira® is targeted to treat patients 18 years of age and older who have a histopathologically proven high-grade cervical squamous intraepithelial lesion (HSIL). The current standard treatment for these patients is surgery. The most common treatments include cervical circular resection (LEEP / LLETZ) and cold-knife cone resection (CKC). However, these surgical treatments have adverse reactions, including bleeding. , Infection, cervical organic damage caused by a series of subsequent effects on fertility, such as premature delivery, abortion and so on. Therefore, Cevira® will provide a new treatment option for Chinese and global patients, so that some patients can avoid the pain and side effects of surgical treatment, especially the risk of future pregnancy. Cevira® has also won the Fierce Life Science Innovation Award with the international reputation of the best medical device innovation award 2019.
Asieris's other research project, APL-1501, also belongs to the country's "Thirteenth Five-Year Plan for Major New Drug Development". This project mainly focuses on the treatment of multi-drug resistant infections. Compared to traditional antibiotics, APL-1501 has a new antibacterial mechanism and has good bactericidal activity against broad-spectrum Gram-positive and negative drug-resistant bacteria. And it has shown good efficacy in animal models of systemic multidrug resistance infection. APL-1501 is of great significance in addressing the severe challenge of no drug treatment after multidrug resistance infections facing the world, especially in China. In addition to a number of independent research and development of new drug projects and exclusive technology platforms, Asieris also negotiates and cooperates with many domestic and foreign biopharmaceutical companies to develop Chinese and overseas markets.
Dr. Pan Ke, co-founder and CEO of Asieris, said, "This Series C financing led by Yanyuan Innovation Capital has provided strong support for Asieris 'subsequent development. We are very grateful to investors for Asieris' R & D strategies and projects. And technology recognition. After ten years of accumulation, 2020 will be a year of rapid development for Asieris, and many projects will soon complete clinical trials or apply for new drug certificates. Asieris will also embark on a new journey and officially enter from a research and development company A pharmaceutical company that integrates research, production, and sales will soon bring more innovative treatments and better treatments to more patients. "
Yanyuan Innovation Capital has always been adhering to the concept of value investment. In recent years, it has vigorously deployed life and health, especially biomedicine, medical equipment and other sub-sectors. Liu Zeng, President of Yanyuan Innovation Capital, commented, "Asieris has a rich product pipeline layout and unique technology platform, and has breakthrough potential in its focus on the field of urogenital tumors. We believe that the team led by Dr. Pan Hong can Fully combining the advantages of technology, talents, capital and markets at home and abroad, and making Asieris a leading pharmaceutical company at home and abroad. We are glad to participate in the growth of Yahong together. "
Since its establishment in 2010, Asieris has adhered to the belief of "improving human health and making life more dignified", and is committed to becoming the most innovative and influential pharmaceutical company in the field of focus with the most respect and trust. Asieris business is located in Shanghai, Beijing, Jiangsu Taizhou Medical City and the United States.At the same time, it has established a research and development center in Shanghai and has established an international professional R & D technical team, focusing on the globalization of anti-tumor and related diseases of the urogenital system. Research and development of innovative drugs. Asieris's previous rounds of A and B financing have been led by well-known venture capital institutions such as Taifu Capital and Beijing Longpan.
>>>>
About Asieris
Asieris was founded in March 2010 in China Medical City, Taizhou City, Jiangsu Province, and set up a research and development center in Shanghai. It is a domestic innovative drug research and development company focusing on anti-tumor and related diseases of the urogenital system. Asieris aspires to be the most innovative and influential pharmaceutical company in the field of focus, most respected and trusted. The company focused on the urogenital field and quickly established a leading position in this field and carried out a deep strategic layout. Asieris fully explores the global value of independent research and development of first-in-class new drugs with breakthrough therapeutic potential. At the same time, it introduces new drugs that are already in the late stage of development overseas or have been launched into the Chinese market. Leading position in the domestic market.