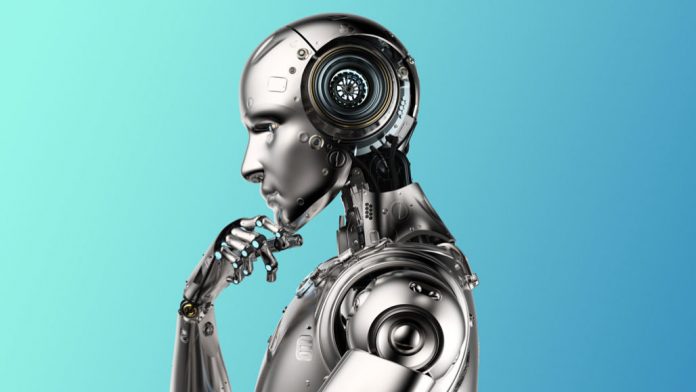 Recently, ARTHROBOT, an intelligent orthopedic surgical robot company, completed a series B financing of more than 100 million yuan, which was jointly invested by Hillhouse Ventures, Fosun Pharma and the old shareholder BV Baidu Ventures. Haoyue Capital continued to serve as the exclusive financial advisor for this round of financing. This round of financing will be used to promote the clinical registration of the company's existing joint replacement surgical robots and the development of new products. At the beginning of 2020, ARTHROBOT completed tens of millions of yuan in Series A financing, and the investor was BV Baidu Ventures.
Regarding the continuous investment from well-known institutions, ARTHROBOT founder Xu Jing said: "At present, the success of joint replacement surgery depends very much on the experience and surgical skills of doctors. In this context, international orthopedic equipment giants Johnson & Johnson, Stryker, Czech Republic Maibangmei and Xeroxhui have deployed joint surgery robots, and the general trend is now. In the future, the application of joint surgery robots will become the only breakthrough to improve the accuracy of prosthesis implantation and boost the volume of joint replacement surgery. In this round of financing, ARTHROBOT is very I am honored to join hands with Hillhouse Ventures and Fosun Pharma, and I would like to thank the old shareholder BV Baidu Ventures for their continuous investment, and also thank Haoyue Capital for their full support. With the help of capital, ARTHROBOT will accelerate the clinical trials and development of orthopedic surgical robots , To build a surgical robot platform enterprise and become a supplier and leader of overall solutions and personalized diagnosis and treatment for orthopedic surgery in China."
Established in 2018, ARTHROBOT has quickly become a leading domestic orthopedic surgical robot company by virtue of years of deep cultivation in the field of surgical robots, a core team of medical and industrial integration, and surgical robot products with independent intellectual property rights. The Jianjia team has independently innovated and developed key technologies while keeping close to the needs of doctors on the clinical application side, effectively solving the pain points of traditional artificial joint replacement surgery.
As the first domestically-developed hip replacement surgical robot, Jianjia's ARTHROBOT not only achieves precise positioning, polishing and prosthesis installation on the acetabular side, but also covers the femoral side treatment, and the final surgical error is controlled within 1mm. The angle deviation is controlled within 1°, which significantly improves the clinical pain points of poor hip replacement surgery, long learning curve for doctors, and perennial radiation exposure during surgery. The application of surgical robots in the future will promote the progress of the entire joint surgery field in a certain sense.
The head of Hillhouse Ventures said: "Intelligent and precise treatment represented by orthopedic surgical robots is the future development direction of orthopedic surgery. Joint surgical robots have strong clinical needs and can solve the pain points of traditional joint replacement surgery. ARTHROBOT has Profound technical accumulation, close cooperation with clinics, strong team execution, and a leading position in the field of hip replacement surgical robots. We look forward to working with the company and investors for a long time to support the company's continuous innovation and rapid development, which is a domestic orthopedics The industry creates greater value."
The person in charge of the Jianjia project of Fosun Pharma said: "A large amount of evidence shows that minimally invasive joint replacement surgery significantly shortens the time for patients to stay in hospital, recover and return to society, thereby reducing medical costs. With the assistance of joint surgery robots, It is expected to overcome the artificial uncertainty of joint replacement in the minimally invasive environment and achieve the consistency of surgical results. ARTHROBOT has a "medical-industrial" research and development team, and team members have rich experience in robotics research and development. The company was established less than 3 years ago , The first hip replacement surgical robot product has entered the clinical trial stage, and the registration progress is leading in the industry. Fosun Pharma's wholly-owned subsidiary "US-China Mutual Benefit" was once the Da Vinci surgical robot in China (including Hong Kong and Macau Special Administrative Regions) Exclusive agent, in the field of medical robots, has accumulated rich marketing experience and industry resources. Fosun Pharma will realize sales-end empowerment for ARTHROBOT through the mutual benefit of the United States and China, help Jianjia quickly deploy the market, and provide Chinese patients with high precision and high precision. Quality and cost-effective joint replacement solutions."
The head of BV Baidu Ventures, an old shareholder, said: "The intelligent surgical robot system, as a new capability platform to improve the quality and efficiency of surgical operations, has proven its huge clinical potential and will follow the rapid development of AI perception, computing, Work technology further expands the boundaries of capabilities. BV has taken this field as the main track and has invested in the global system industry chain, including investing in various underlying technologies, forming a next-generation intelligent surgical robot technology innovation platform, and investing in excellent clinical departments The system product team helps its rapid development. With the intensification of social aging, the market demand for orthopedics continues to increase, and orthopedic surgical robot systems have huge market potential. In recent years, national policies have strongly encouraged and supported the innovation of domestic medical devices. We believe This is an excellent opportunity for layout. The ARTHROBOT project was born out of the National 863 Program. The core technical team is from the National Laboratory of Intelligence and Systems of Tsinghua University, with senior orthopedic clinical experts participating in first-line research and development. Its core joint robot products have entered the clinical trial stage. We believe that Jianjia has the ability to become a world-class intelligent surgical robot solution provider in the field of orthopedics in China, contribute to modern clinical surgery, and bring more precise, minimally invasive and efficient surgical services to patients."
Mr. Yang Zhenjun, a partner of Haoyue Capital, said: "Jianjia has completed the stage from research and development to the clinical trial of its first surgical robot product since its establishment 2 years ago, and is in a leading position in the industry. With deep foundation and strong R&D and execution capabilities, Haoyue Capital is honored to serve as the exclusive financial advisor for the ARTHROBOTA round and the B round of financing. We believe that the company will accelerate the clinical trials and registration of orthopedic surgical robot products in the future to benefit the majority of patients. "