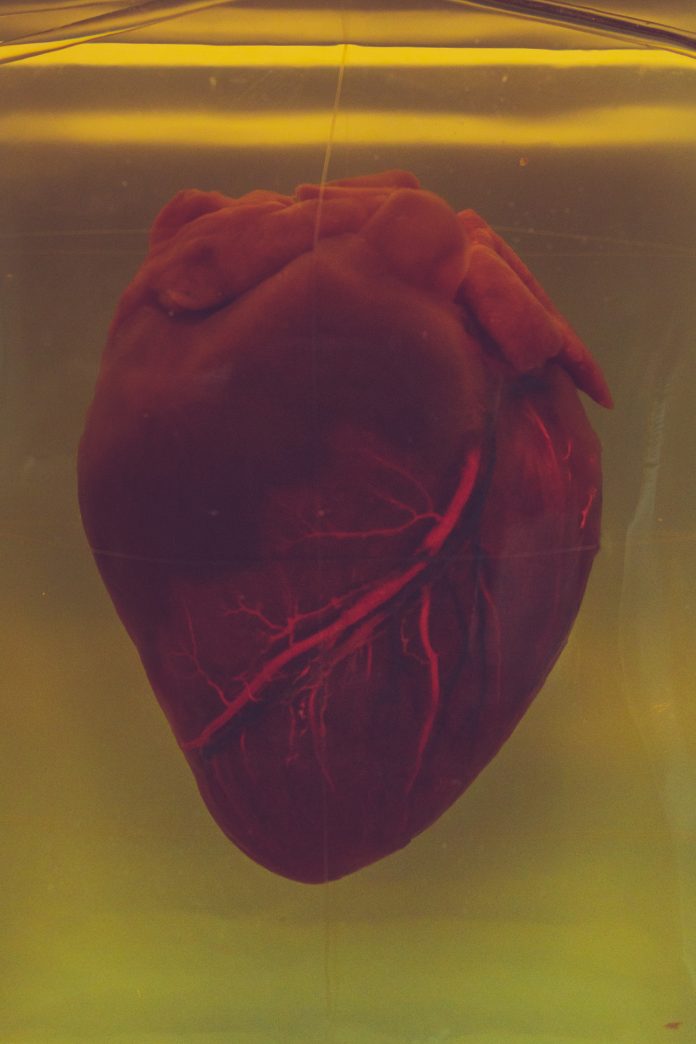 "Interventional non-implantation is a clinical trend, and I believe that the growth rate of drug balloons will exceed that of cardiac stents in the future." Sheng Weiwen, who has 15 years of experience in product development in the field of cardiovascular disease, commented.
Cardiovascular disease has become a major disease that threatens the health of Chinese people. Among cardiovascular diseases, coronary artery diseases are very common, and their incidence has been increasing year by year. In 2018, there were more than 900,000 cases of coronary interventional surgery (PCI) in China, an increase of about 21.5% over the previous year, and a compound growth rate of 16.7% from 2009 to 2018, showing an overall acceleration of growth.
In coronary interventional surgery, stent implantation is the mainstream treatment method for coronary stenosis. According to data, stent implantation surgery accounts for nearly 90%. Millions of stents are implanted each year.
Although coronary stent surgery is the mainstream treatment, it also has some drawbacks. For example, the risk of "stent embolism" and the risk of bleeding, the risk of restenosis in the stent, and the prognosis are not ideal.
Are there other treatment options that can help improve this situation? Sheng Weiwen, founder of Shanghai Angiocare Technology Co., Ltd. (hereinafter referred to as "Angiocare") told Arterial Networks that the company's coronary drug balloon will bring new possibilities for coronary intervention.
Opportunity: Drug balloon promises to be one of representative interventional "implant-free" treatment options
In 2016, Sheng Weiwen, who was engaged in the research and development of cardiovascular disease products at a well-known domestic company, discovered a market opportunity for a new type of treatment program for coronary interventional interventions, the drug balloon.
"It can be said that the drug balloon is expected to become one of the representative treatment options for 'interventional non-implantation' in coronary intervention surgery." Sheng Weiwen said.
Drug balloon, a non-stent treatment technology, is used in the fields of coronary arteries and lower limb arteries. It can release anti-proliferative drugs to the arterial blood vessel wall to achieve the effect of inhibiting the intimal hyperplasia of blood vessels. Sheng Weiwen said that the emergence of drug balloons can reduce the use of stents and increase the long-term prognostic benefits of patients.
"Due to its safety and effectiveness, the drug balloon has been recognized by doctors at home and abroad. We found that there are fewer coronary drug balloons on the domestic market, and imported coronary drug balloons are generally expensive. Not many patients. "Sheng Weiwen said.
He introduced that at the time, there was only one coronary drug balloon on the market, and it was still from abroad. It can be seen that there is a lot of room for the localization of coronary drug balloons.
Compared with traditional stent surgery, the biggest feature of the drug balloon is that it has no implants, which greatly reduces the clinical risk of using traditional stent and makes up for the lack of original treatment. Generally, after the stent is implanted, the patient needs to take anticoagulant drugs for life. Because the drug balloon has no significant characteristics of implants, the patient generally only needs anticoagulation therapy for one month, which brings great security and convenience to the patient Sex.
Relatively blank markets and products have good clinical results. In 2017, Sheng Weiwen decided to start a technical team and successfully created "Angiocare". He introduced that Angiocare's positioning is a high-tech company specializing in the development and production of medical device products. It is committed to the development of cardiovascular and peripheral vascular interventional medical devices, including the current research and development of coronary drug balloons.
"Angiocare focuses on the research and development of drug balloons. We want to use our own technical advantages to create a domestic drug balloon with excellent quality and reasonable price, which will benefit more patients." Sheng Weiwen said.
More than 200 patients have been treated, the clinical effect is comparable to or even better than foreign products
After six months of intensive research and development, Angiocare launched a coronary drug balloon product, a drug-eluting balloon catheter.
The drug-eluting balloon catheter developed by Angiocare is mainly composed of paclitaxel drug coating and balloon catheter. The balloon dilatation catheter is pushed to the lesion through a guide wire, and the contrast fluid is injected along the catheter cavity to inflate the balloon to a certain extent. , Dilate narrowed or occluded blood vessels and maintain them for a period of time.
The drug (paclitaxel) on the balloon is fully, quickly and uniformly released to the local vessel wall, inhibits the intimal hyperplasia of vascular smooth muscle, restores blood supply to the distal blood vessels, and prevents the formation of thrombus.
"The drug release time only takes 30-60 seconds. After the drug is completely released, the balloon and catheter are withdrawn from the body without any implants in the human body. The entire treatment process is simple and efficient." Sheng Weiwen said.
He introduced that Angiocare's drug-eluting balloon catheter product has multiple advantages in design. First of all, this coronary drug balloon adopts MultiLayer PTX coating technology, and the coating is uniform, which can effectively reduce the drug loss during the delivery process and improve the transfer rate of the drug to the blood vessel wall. Secondly, the balloon catheter is designed to be compact, manoeuvrable and passable.
In addition, it can achieve a very small particle size to ensure that more drugs are in contact with the blood vessel wall, absorbed by the blood vessel wall, and the distal small blood vessels are not blocked.
Sheng Weiwen pointed out that compared with similar foreign products. "Xinzhi's product has been greatly improved." Sheng Weiwen said, he said that the product has already started clinical trials in more than ten well-known hospitals in China, and progress is very smooth.
Professor Tao Ling, Chief Physician of Cardiovascular Medicine of Xijing Hospital, Deputy Chairman of Cardiovascular Medicine of the Army Medical Science and Technology Committee, Member of the American Society of Cardiovascular Angiography and Intervention (SCAI), and Chief Investigator of Drug Balloons, once commented: "Angiocare is learning from Based on the experience of foreign companies' previous generation products, new design and processing techniques are adopted, which significantly optimizes the coating of medicine balls and further improves the drug transfer efficiency while ensuring the push performance. The pre-marketing confirmatory clinical research currently underway has been carried out. Towards the end, future products will enrich doctors' clinical treatment options after they are launched on the market! "
Sheng Weiwen told Arterial Networks that Angiocare's drug balloon product has completed more than 200 clinical trials and is undergoing postoperative follow-up. According to the available data, the clinical effect is very good.
Not only this product, but also several other products developed by Angiocare are outstanding. For example, the fistula drug balloon solves the problems of narrowing and occlusion of hemodialysis channels for hemodialysis patients; the vibrating balloon provides a practical solution for severe calcified lesions in the peripheral arteries; the spinous process balloon is used to place the drug balloon and the anterior blood vessel of the drug stent. Preprocessing provides an optimized solution.
The development of these types of products has satisfied more clinical indications, helped doctors deal with complex and diverse diseases, and injected new energy into cardiovascular interventional treatment.
Insisting on innovation, Angiocare has applied for 14 domestic patents and 2 PCT patents. In addition, it also won the favor of investment institutions such as Founder Hesheng and Chende Capital, and successfully obtained two rounds of financing, with a financing amount of tens of millions.