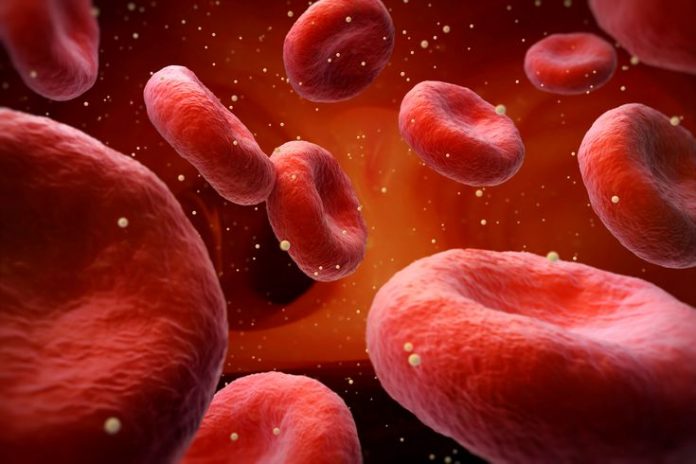 The digital health management of diabetes in China has always been a dormant market. Although diabetes management had staged a "hundred sugar war" during the 2015 mobile medical boom, after five years of market reshuffle, the diabetes management market structure has not yet been finalized.
The latest epidemiological survey (2015-2017) showed that the prevalence of diabetes in adults in China reached 12.8%, the proportion of adults with prediabetes was 35.2%, the diabetes awareness rate of patients was 43.3%, the diabetes treatment rate was 49%, and the treatment compliance rate was 49.4. %.
Behind the data is the extremely unoptimistic reality of diabetes management in my country. Even today, there are still many undiagnosed diabetic patients in our country. About half of the diagnosed patients have not standardized treatment, and about half of the patients undergoing treatment have not obtained good blood sugar control.
The existing blood glucose monitoring methods and blood glucose management models have shortcomings. The advancement of blood glucose monitoring technology and the development of information technology continue to promote the optimization of blood glucose management models. With the rapid development of technologies such as the Internet of Things, the Internet, cloud computing, and artificial intelligence, the new technology of continuous glucose monitoring (CGM) is used to create a digital blood glucose management model, and information and telemedicine are applied to the overall blood glucose management inside and outside the hospital. It will be the general trend to optimize the blood glucose management model.
Aiming at this gap in the market, the domestic smart blood glucose management system service provider Aitang entered into it. This company is positioned as a smart remote medical cloud platform for chronic diseases and develops a continuous blood glucose monitoring SaaS system in order to fill the gap in blood glucose information.
Through open and diversified data collection, the diabetic patients scattered in various departments of the hospital are managed. And create an artificial intelligence real-time data-assisted analysis and diagnosis system (AGR), replace the traditional passive management with AI, and realize individualized precision treatment and patients' self-monitoring and management of blood glucose.
On this basis, Aitang has built three closed loops: real-time blood glucose monitoring system in-hospital extended and out-of-hospital integrated management closed-loop, real-time continuous blood glucose monitoring medical passport care management closed-loop, digital monitoring + digital management closed-loop, using monitoring to achieve real-time big data to provide nutrition Online evaluation + digital nutrition program. Through three closed-loop advantages, Aitang has gained a firm foothold in smart blood glucose management and is seeking development in new areas.
Senior team builds diabetes digital management and management model
Although there are many pain points in the current diabetes management process, such as the inability to accurately obtain continuous changes in blood glucose, poor patient compliance, and the inability to achieve real-time diagnosis and treatment, Aitang has found a way to solve the problem of diabetes management.
This team, incubated by Tsinghua University, decided to cut into the big market of blood glucose management from the small gap of individualized precision treatment and patient blood glucose self-monitoring and management, and build a digital blood glucose management system through continuous glucose monitoring (CGM) to integrate information and Telemedicine is used in the integrated blood glucose management model inside and outside the hospital, and the overall management of blood glucose is deployed.
After drawing a blueprint, the next step is to implement research and development.
The founder of Aitang, graduated from Tsinghua University, has 8 years of market experience in an internationally renowned company and serves as a partner of a dynamic blood glucose meter manufacturer. This background and the resources she has enabled her to quickly explore the real needs of the market.
Soon, Aitang built a team composed of a doctor of engineering and a senior engineer from Tsinghua University, a doctor of medicine from the PLA General Hospital, and a master of artificial intelligence from the Chinese Academy of Sciences. He once worked in the sales department of an internationally renowned brand and has 7 years of CGM (continuous blood glucose monitor). A team of operations directors with sales experience began to research and develop this system, creating a digital diabetes management model.
Smart wearable products + system, the road to remote management under precise monitoring
Diabetes digital management means that medical institutions or doctors use diabetes digital management software and smart hardware to remotely intervene diabetic patients and pre-diabetic people, or diabetic people use related digital tools to manage themselves, to control the condition and prevent deterioration of medical behavior management process . Specifically, it can be analyzed from two parts.
In the system layout, Aitang integrates three modules of real-time continuous blood glucose monitoring (rtCGM, realtime CGM) system (smart hardware), blood glucose management information system (SaaS, Software as a Service) and medical passport care management (telemedicine). Provide diabetics with a CGM-based digital blood glucose management overall solution.
Use rtCGM, AI, cloud computing, Internet of Things and other technologies to integrate the user's glucose data collection and analysis, hospital-side SaaS system and blood glucose management APP to form a complete internal and external blood glucose monitoring + management closed loop, providing effective solutions for precise management of chronic diseases .
Compared with traditional blood glucose monitoring methods, the real-time continuous glucose monitoring (rtCGM) system enables diabetic patients to view blood glucose levels and blood glucose fluctuations in real time. The system is able to obtain 480 blood glucose values ​​per day, and continue to monitor for 15 days.
After the patient wears the continuous blood glucose monitoring device, the blood glucose data can be transmitted to the mobile phone APP, and the blood glucose can be monitored and managed in real time. After the glucose data is scientifically analyzed and calculated (cloud computing), an Intelligent Dynamic Glucose Report (AGR) is finally formed. AGR will present the user's glucose status in a "panoramic" manner, and synchronize with the assessment and prediction of patient risk. Online doctors manage the blood sugar of patients.
Obviously, the personal version of the Isuzu system has realized the domestication of blood sugar management scenarios. This system can help outpatients to carry out "home-style" real-time monitoring + online medical care remote management, to meet the current demand for "telemedicine". It is worth noting that its remote management section is very rich, covering nutrition assessment, exercise solutions, medication guidance, and health education.
"Real-time and continuous blood glucose monitoring enables patients to see their blood glucose results anytime and anywhere through their mobile phones. Such blood glucose monitoring methods will greatly enhance patients' willingness to manage blood glucose," said Dr. Fan, co-founder of Aitang, "And Dang After seeing the blood glucose level online, patients can interact with doctors to form a closed loop of diabetes management from diet exercise to medication adjustment. At present, Isuzu will continue to improve nutrition prescriptions, exercise prescriptions, and education prescriptions to the existing precision Monitoring and real-time sugar control in the closed loop."
In addition to the personal terminal, Aitang also developed a doctor terminal for the system. The open data source interface makes it compatible with various types of blood glucose collection equipment, and the blood glucose management SaaS can be connected to various CGM hardware available on the market. The abundant data collected by continuous glucose monitoring (CGM) enables doctors to obtain abundant data to assist clinical decision-making and clinical research while simultaneously performing blood glucose management on patients.
Dr. Fan told Artery Network, "My own medical background enables this process to proceed more smoothly. At the same time, this method can intensively manage medical resources and provide overall centralized management of diabetic patients in need to improve medical care. Efficiency. The improvement of medical efficiency and the standardization of continuous blood glucose monitoring and management will inevitably drive more medical staff to promote products to users, and realize the further popularization of products from B-side to C-side."
Aiming at the dual coverage layout of the B-end and C-end, the initiative of both parties will be greatly improved, and the aggregation effect of "1+1>2" will be produced, which will enable the system to continue to expand. At present, Aitang has obtained 21 intellectual property rights, including 5 invention patents.
Obviously, Aitang has integrated online doctors, nurses and other diagnosis and treatment guidance with patient blood glucose diagnosis and management through this model, creating a home-style, precise, and personalized diagnosis and treatment model for diabetic patients.
Under this model, the hospital endocrinology department, cardiovascular department, neurology department, nephrology department, ICU department, pediatric hospitalization and other hyperglycemia patients, as well as operating rooms (perioperative hyperglycemia patients), physical examination institutions and health care institutions for diabetes High-risk groups can be screened and managed through the Isuzu platform.
Aitang's next step: building a smart and chronic disease telemedicine cloud platform, building a closed loop
After completing the construction of the above products, Aitang has not stopped at the digital management of diabetes. What's the next step? Ai Tang has already written his own answer.
Dr. Fan said: Not only a continuous blood glucose monitoring system, but also a cloud platform for smart chronic disease telemedicine. We will achieve this goal by creating a continuous blood glucose monitoring information system.
As for why we need to build a smart chronic disease telemedicine cloud platform, we can imagine the experience of being a diabetic patient in advance: going to the hospital for a follow-up visit every three months, registering, queuing, seeing a doctor, issuing laboratory tests, testing…, a cumbersome process The inconvenience of going to the hospital during the epidemic is sufficient.
Facing the problems that may be faced in this journey, Dr. Fan said her solution: "The existing double closed loop of the SaaS system is our solid foundation. On this basis, we will proceed from the patient's perspective and further The AI ​​sugar control and management solutions have been humanized. While accelerating hardware development, a core management module with higher technical barriers has been developed to lay the foundation for the subsequent development of telemedicine platforms."
In fact, Aitang has developed a hospital version of the product, connected to 200 distributors, and put it into use in more than 300 hospitals across the country. In the next step, Aitang will continue to go deep into medical institutions and build a smart blood glucose management center through medical consortia.
Continue to exert efforts, has become a representative enterprise of continuous blood glucose monitoring information system, helping digital management of diabetes
Today, in the 300 hospitals it serves, Aitang has provided blood glucose management support services for tens of thousands of patients with diabetes. The personal version of the Isugar system integrates Hewei Doctor (Doctor Group) for remote diabetes management, which greatly facilitates people with diabetes.
In general, the Iose sugar model effectively integrates inpatients or outpatients with abnormal glucose metabolism, medical institutions and professional medical personnel, and implements continuous and refined blood glucose management for people with high blood sugar, which will improve the efficiency of diabetes diagnosis and treatment and diabetes The management level will surely get a wide range of clinical applications.
At present, Aitang is advancing the next round of financing to continue to promote product research and development.