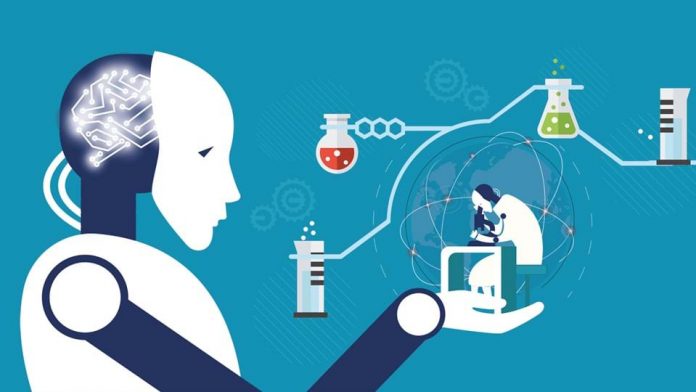 According to a report released by the International Alzheimer's Disease Association, the total number of Alzheimer's patients worldwide in 2015 was approximately 46 million. The number of Alzheimer's patients is expected to increase to 75 million and 131.5 million in 2030 and 2050, respectively. Among them, China ranks first in the number of patients with Alzheimer's disease recorded about 15 million. At the same time, the consultation rate of mild patients in China is only 14%, and the consultation rate of patients with severe dementia is only 34%. Among Chinese Alzheimer's patients, 49% of the cases were mistaken for natural aging, only 21% of patients received standardized diagnosis, and 19.6% of patients received medication.
In view of the long incubation period and slow course of Alzheimer's disease, the Shanghai Thoven team proposed a three-dimensional prevention and treatment plan—screening, prevention, and treatment, and developed relevant digital medicines on this basis. Early intervention to delay the progression of disease.
Thoven AI Intelligent Screening System
Founded in 2020, Thoven is a professional digital drug research and development company focused on improving brain health. Shanghai Thoven has completed a seed round of financing at a market value of 25 million, and is currently planning to launch a new round of financing.
Breaking the screening barriers of paper-based scales, a brand-new digital treatment method
Due to the high complexity of human brain mechanisms, the pathogenesis of Alzheimer's disease is still unclear, so the development of chemical drugs is slow, and the therapeutic effects of existing chemical drugs are extremely limited.
In 2018, the United States published a report "NEW Alzheimer's Association Report Reveals Sharp Increases in Alzheimer's Pevalence, Deaths and Cost of Care", which showed that Alzheimer's disease is diagnosed in the early stage of mild cognitive impairment and effective cognitive exercises are performed The ability to delay the onset of disease and save money recognizes the importance of early intervention for Alzheimer's disease.
Finding an effective preventive method means that the problem of Alzheimer's disease treatment has been solved? the answer is negative. The screening methods of traditional medical scales have problems such as low efficiency, low accuracy, and lack of horizontal and vertical comparison. Specifically, screening methods based on traditional medical scales are difficult to achieve large-base screening of diseases in a short period of time, and the efficiency is low. The manual-led form is prone to low accuracy of screening results due to personal experience judgments and time calculation errors. At the same time, paper-based scale screening has difficulties in collecting patient data. my country's current medical data island phenomenon is serious, and the information has not been effectively opened up. It is a big problem to conduct in-depth, horizontal and vertical comparisons of patient data.
During the investigation by the Thoven team in most areas of China, it was found that there is still a high rate of missed diagnosis for Alzheimer's disease. Thoven founders Du Yijie and Peng Jianhong believe that the high rate of missed diagnosis is mainly due to the low public awareness of Alzheimer's disease and the lack of obvious early symptoms of the disease.
In response to the above problems, Thoven combined artificial intelligence, big data analysis, physical sign collection and recognition systems, and brain science experts, medical experts jointly developed a multi-dimensional starting from memory, attention, calculation ability, and orientation functions. Game-based AI screening digital medicine system. Through artificial intelligence and big data analysis, a dynamic scale is established to improve the efficiency of Alzheimer's disease screening and the accuracy of data and result analysis. Use the positioning system to provide a new dimension of "geographical location" for Alzheimer's research. The introduction of multi-dimensional physical sign data through an open peripheral interface breaks the original closed screening system. At the same time, the system can also realize intelligent disease diagnosis through the deep self-learning of the AI ​​system.
Due to the Internet sharing and dissemination attributes of the AI ​​screening system, the Alzheimer's AI autonomous screening system has effectively expanded the scope of user screening data obtained by the Alzheimer's AI autonomous screening system, so that it is possible to quickly collect screening data for hundreds of millions of people, for further research The social psychology and cognitive intervention technology for middle-aged and elderly people can prevent common psychological diseases, and solve the problem of data connection while providing mathematical scientific basis.
Schematic diagram of Thoven data analysis system
Can the screening and treatment model based on video games really prevent and treat brain diseases? Maybe everyone will put a question mark on this. In fact, in the University of South Florida, a 10-year tracking analysis of 2832 subjects, "ACTIVE", found that scientific cognitive games (cognitive speed training, memory training, and comprehension training) can significantly Reduce the individual's risk of cognitive decline or dementia by up to 50%.
Cognitive games based on brain science combine sounds, images, physical activities, and immersive scenes through AI adaptive algorithms and brain neurofeedback loops. Through specific stimuli, they cause strong biochemical reactions in the brain, making the prefrontal lobe and hippocampus of the brain The dendrites and axons of neurons in specific areas grow and connect with other neurons to form a new neural network.
In June of this year, the FDA first approved EndeavorRx, a video game digital drug used to treat children with attention deficit hyperactivity disorder (ADHD), which became a milestone in the development of digital drugs. As of February 2020, the total amount of disclosed financing in the global digital health field has been approximately US$1.081 billion.
Thoven expects that the first AI screening system product will be clinically tested by the end of this year. At the same time, it will launch a dynamic scale through soft landing forms such as Internet WeChat applets, H5 webpages, and APPs, so as to realize users' independent online screening and data analysis. At the same time, it plans to launch the first digital drug for Alzheimer in 2021. This digital drug repairs and reconstructs neurons in corresponding brain functional areas through functional training in dozens of brain dimensions. After rigorous clinical testing and approval for the market, this digital drug will bring a new and effective treatment for Chinese Alzheimer patients.
ThovenAD (Alzheimer) digital medicine functional dimension
"4+1" research team, the driving force behind product development
Du Yijie has been engaged in the fields of internet and financial investment, and once founded Zhaogong.com, but brain science has always been his obsessive yearning goal. Peng Jianhong has served as the first product manager of 360's anti-virus products, the founder of Leleda, the product partner of the village branch secretary of Internet Medical Chunyu Medical, and the creative leader of Tencent Interactive Entertainment's important game cooperation team, and initiated several Internet product ideas. .
"The so-called long farewell is a torture to patients and families."
Du Yijie's encounter with Peng Jianhong was after a long farewell to his family. This long farewell made them determined to enter the field of brain science and find more effective treatments for Alzheimer's and other brain diseases. The past experience related to the Internet has also become the basis of the "Internet + Medicine" model of the ThovenAI screening digital medicine system.
Peng Jianhong and Du Yijie told Artery Network that the desire to solve the problem of Alzheimer's disease treatment has become a major fulcrum for the establishment of the Thoven team.
Relying on the common vision of finding solutions to Alzheimer's disease, the Thoven team has expanded from two people to nearly 20 people. At the same time, Thoven established a "4+1" interdisciplinary research team, namely "medical, brain, AI, big data" + "game". In the medical and brain sectors, Thoven conducts product research and development under the leadership of a team of famous Chinese neuromedical experts. In the AI ​​big data and technology research and development sector, the former technical project leaders of Baidu, 360 Anti-Virus, Kingstar Weining, eBan Intelligent, and ICBC Software Development joined Thoven to conduct research and development on the AI ​​screening digital medicine system.
Thoven plans to successively cooperate with Shanghai Mental Health Center, Sixth Hospital of Beijing Medical University, West China Hospital of Sichuan University and other top medical institutions in the domestic industry, and international authorities such as the University of California (Neuroscape Game and Neuroscience Laboratory), Massachusetts Institute of Technology, and Shanghai Institute of Brain Science, Chinese Academy of Sciences. Scientific research institutions carry out close clinical and scientific research cooperation. Some medical experts and brain science experts will join the Thoven brain science consultant team to provide systematic support for ThovenAI screening and the later development of digital drugs. At the same time, the head of the prescription drug market in China of a world-renowned pharmaceutical company and the core team of a well-known company in the domestic game development industry will join the Thoven medical market team and the digital drug development team.
Continuous exploration of digital medicine therapy in the brain field
Du Yijie said when he received an interview call from Artery Network, "Peng Jianhong has been in the laboratory last night and I just slept for an hour and was called up for an interview."
In the founding letter of the Thoven team, Du Yijie wrote, "The exploration of human brain diseases that we are starting today is like Noah's flying white doves. The complexity of the brain is like the vast ocean. We need to find a piece for human survival in the vast ocean. The New World has great responsibilities. In the eyes of the world, this may be a stupid act, but I believe we have gained insight into the direction of the mainland."
The continuous increase in the number of patients suffering from brain diseases and the predicament of traditional brain disease chemical drug research and development have made people focus on the new field of digital medicine full of infinite possibilities. In addition to continuing research on digital drugs for Alzheimer's disease, the Thoven team will continue to explore and develop more digital prescription drugs for brain diseases such as anxiety, depression, and autism.