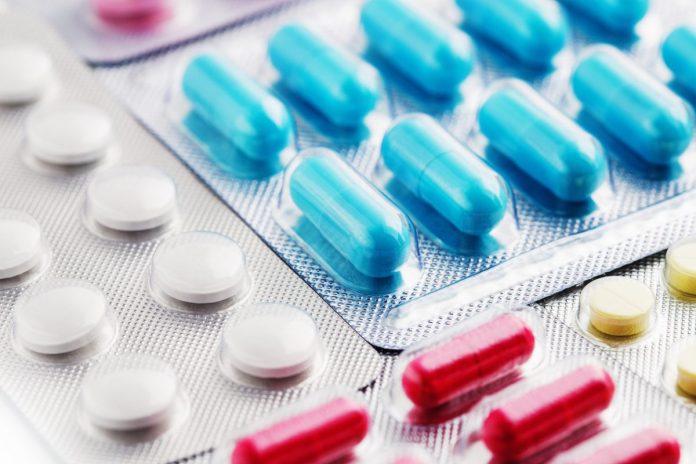 On February 5, 2021, Infinite Intelligence Pharma announced that it has received a Pre-A round of investment from Zhuhai Livzon Equity Investment Management Co., Ltd., a wholly-owned investment platform of Livzon (1513.HK, 000513.SZ).
According to Infinite Intelligence Pharma, with the support of Zhongke Chuangxing and China Economic Cooperation Group's angel round investment in August 2019, the AI ​​new drug development platform "Intelligent Brain" developed by Infinite Intelligence Pharma has begun to take shape. The platform is integrated The cutting-edge artificial intelligence-driven drug design (AIDD) and a new generation of computer-aided drug design (CADD) technologies are used to cover the entire process from target discovery to preclinical candidate compounds. "Smart Medicine Brain" accurately calculates and predicts the multi-dimensional properties of the designed compounds, which significantly improves the level of innovative drug research and development and the success rate of early research and development from the source, and meets the urgent needs of the pharmaceutical industry to increase efficiency and speed.
Dr. Pei Jianfeng, founder of Infinite Intelligence Pharma, said: "The third wave of artificial intelligence technology is currently in the ascendant, which is significantly changing the human lifestyle and the paradigm of scientific research and development. It is expected to make breakthroughs in the field of new drug research and development in the near future. It is our responsibility to promote the development of efficient and powerful AI+ new drug R&D technologies and platforms. The mission is to reduce the overall average cost of new drug R&D in the global pharmaceutical industry to less than 1/10 of the original. This financing will be used to upgrade the team, improve the smart drug R&D system and Expand the R&D pipeline to better serve global pharmaceutical companies, biotech companies and partners. Infinite Intelligence Pharma also looks forward to using this round of financing to achieve breakthroughs with world-class impact in AI+ new drug R&D technology and new drug R&D pipelines"
Dr. Liu Jianing, Chief Investment Officer of Livzon, said: "The global pharmaceutical industry urgently needs AI+ new drug R&D companies that can truly understand drug R&D needs and design innovative drug molecules with clinical advantages. We highly recognize the technical capabilities of the Infinite Intelligence Pharma team on the AI+ new drug R&D platform. And R&D direction. Infinite Intelligence Pharma has demonstrated a deep understanding of how AI can actually and effectively empower the development of new drugs and efficient execution in the early days of its business. The developed R&D module system and algorithm are at the leading level in the international industry. Livzon The group is very fortunate to find such a long-term partner to jointly solve the difficulties and pain points in the development of new drugs."
>>>>
About Beijing Infinite Intelligence Pharma Technology Co., Ltd.
The Infinite Intelligence Pharma team brings together the top domestic drug design and artificial intelligence drug research experts, and is the first in the world to apply the most cutting-edge AI technology to new drug research and development. In the development process of the past year and a half, Infinite Intelligence Pharma has transformed the team's past successful technical experience accumulation into an AI new drug research and development system with independent intellectual property rights-PharmaMind.
Wise medicine brain is driven by data, experts and technology, and integrates expert intelligence, computational intelligence, perception intelligence and cognitive intelligence. The system develops and integrates multiple underlying drug development tools for actual new drug development application scenarios. Work flow adaptation to actual business requirements. The Zhiyao Brain Platform includes "system-based target discovery and combination analysis", "prediction of potential drug resistance mutation sites of drug targets", "structure-based protein drugability analysis", "structure-based three-dimensional molecular generation", " "High-precision ultra-high-throughput virtual screening", "High-precision lead compound optimization", "Multi-target de novo design and optimization", "Allosteric drug/IDP drug design" and "High-precision compound structure image recognition" are among the world leaders Level of practical core technology. In response to unmet clinical needs and relying on the brain system of smart drugs, Infinite Intelligence Pharma is committed to promoting the development of new drug R&D pipelines that reflect the absolute advantages of AI technology. The current R&D pipeline is progressing smoothly and has achieved encouraging results.