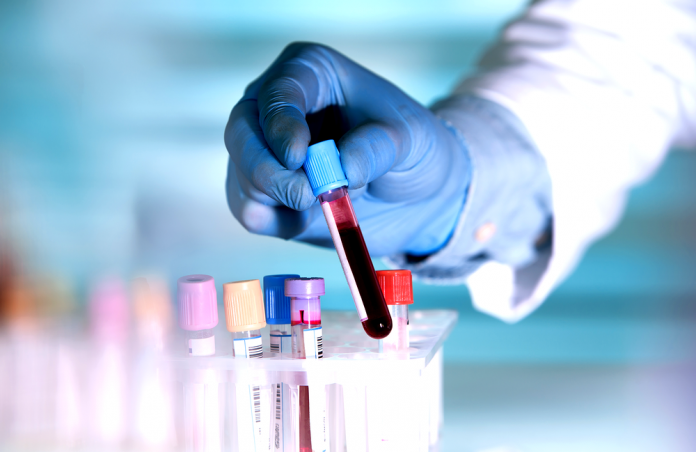 Recently, Accunome announced the completion of tens of millions of yuan in A3 round of financing, led by China Merchants Health, and Haoyue Capital as the exclusive financial advisor.
Accunome was founded in 2018 by Dr. Yang Xing and Dr. Xiao Guohua, senior entrepreneurs in the IVD and life science industries. The founding team has an average of more than 20 years of experience in IVD enterprise R&D and management. The company has established R&D, GMP production, sales, and service centers in Jiaxing, Shanghai, and San Diego, USA, and is committed to developing a fully automated, universal molecular diagnostic platform with molecular diagnostics, infectious diseases and critical diseases as the core. The company currently develops a complete set of solutions integrating instruments and reagents, which realizes the technical characteristics of "sample input, results output, no pollution, low cost", and is oriented to clinical laboratory and emergency departments, and can directly enter the terminal using the existing charging standards market. A full set of instruments and reagents meet the market's demand for rapid testing of medium-throughput. At present, the development of the first instrument product and infection detection reagent has been completed, and the company is still carrying out multi-dimensional cooperation in R&D and commercial channels with well-known IVD companies at home and abroad. After the completion of this round of financing, Accunome will complete the registration of fully automated molecular diagnostic instrument products, as well as clinical trials of reagent kits for respiratory and reproductive tract infections, while accelerating the application of diagnostic reagents for multiple infectious diseases on fully automated platforms. The commercialization of its instruments and kits will also enter a stage of rapid growth.
Molecular diagnosis mainly uses nucleic acid as the detection object, and is a new generation of detection technology that has emerged after biochemistry and immunity. In the new crown epidemic, nucleic acid testing has become an indispensable technical means, which has played a key role in the fight against the epidemic and the protection of people's lives and health. However, molecular diagnosis has long been complicated in detection procedures, including nucleic acid extraction, detection, and report generation, and requires a lot of manual operations. The PCR laboratory in the hospital also needs functional partitioning, which takes up a lot of space. Compared with traditional biochemistry and immunity, timeliness and convenience have become important factors restricting its development. The advent of automated molecular diagnostic platforms represented by GeneXpert (acquired by Danaher) and FilmArray of BioFire (acquired by BioMérieux) broke the above-mentioned situation, allowing researchers to leave the molecular diagnostic laboratory and directly pass A single device completes the "sample in, result out" diagnostic process, which also opens the market for automated molecular diagnostics.
After several years of development, automated molecular diagnostic technology has become a well-known and recognized testing method in developed countries in Europe and the United States. Compared with the field of immunodiagnosis, the development of domestic molecular diagnosis is relatively lagging, and multinational companies do not occupy a dominant position, nor have they opened up a certain market share. Domestic molecular diagnostic companies usher in huge development opportunities. The 2020 new crown epidemic is spreading, there is a huge demand for nucleic acid testing, and it is necessary to draw a diagnosis in a short time and isolate patients. The complexity and timeliness of traditional nucleic acid testing methods are difficult to meet the needs of diagnosis and treatment of infectious diseases, and are easy to cause With the large-scale outbreak of infectious diseases and the clustering of patients, the market urgently needs an integrated automatic nucleic acid detection platform that can realize sample addition, lysis, extraction, amplification, and reporting.
In the process of clinical application, high-throughput testing products such as Haoluojie and other low-throughput POCT-type testing systems for clinical departments and other low-throughput POCT testing systems for top tertiary hospitals cannot yet fully meet the diverse clinical needs. With the popularization of molecular diagnostics in hospitals at all levels, there is an urgent need for medium-sized flux, universal reagents, and cost-controllable fully automatic nucleic acid detection equipment and reagents for the laboratory departments of medium-sized hospitals. This is an emerging blue ocean market, and Accunome is the most. Excellent representative company. Accunome's fully automatic universal nucleic acid molecular diagnostic platform from sample to result is suitable for any sample and any target. The test result can be obtained within one hour. It can be widely used in hospital laboratory and emergency laboratories. This round of financing is in place, marking that Accunome's technology and products continue to be recognized by top domestic investment institutions. Accunome will shine in the field of fully automated integrated molecular diagnostics, and continue to provide doctors and patients in urgent need of molecular diagnostic products in China and the world. The best quality products and services.
Accunome CEO Dr. Yang Xing said that the new crown epidemic has accelerated the universal application of nucleic acid testing and broadened the diversity of clinical nucleic acid testing. This round of financing will be used for clinical trials and registration of molecular diagnostic platform products and various reagent products. Accunome will continue to develop products that meet market needs and assist clinical departments in serving public health and health.